Video Production Services
Lapse Productions is a full-service Video Production Company. We help you create your video from the concept to completion.
Types of Videos
We create many types of videos. Some of the most common ones are:
Full list of Videos We Produce
Company Profile Videos
Promotional Videos & Brand Videos
Recruitment Videos & Training Videos & How-To Safety Videos
Investor Relations Videos & Financial Results Videos
Explainer Videos
Internal Communication Videos
Event Videos & Tradeshow Videos
Testimonial Videos
Corporate Social Responsibility Videos
Our Clients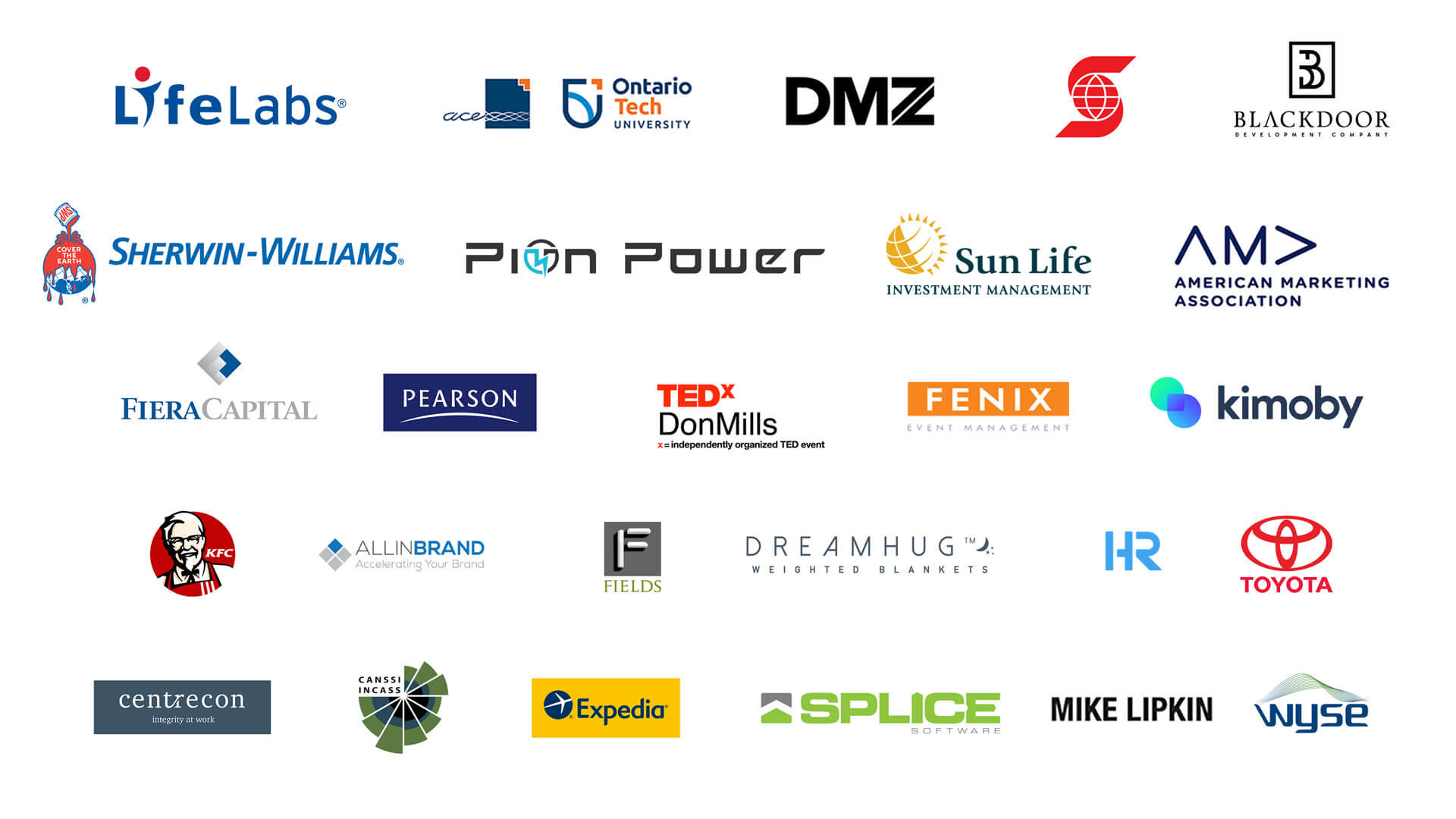 Testimonials
From start to finish, the Lapse team provides a stellar experience! We have worked with Lapse on a few projects now and each time have been very impressed with the process and our final products. Kyrill and Dario are truly masters of their craft with incredible creativity and professionalism brought to the work. Would highly recommend working with them!
I have worked with Dario and Kyrill for over 2 years. They continually product outstanding work at value-for-money prices. They are highly responsive and creative. They also work fast and reliably. I wholeheartedly recommend them.
As a video content partner to AMA Toronto, Lapse has invested a lot of time and passion into creating compelling, timely and engaging content marketing for our community. They are creative, resourceful and strategic video production company and we value their advice and support. Also pleasure to work with.
Let's Create Your Video Today
If you are ready for guaranteed quality, expertise, reliability, and competitive pricing then each out to us for a quote right now.
Frequently Asked Questions