Video Production Services
At Lapse Productions, we guide you through a seamless video production journey from concept to completion, tailoring every detail to meet your brand's unique needs and objectives. Experience a collaborative process that transforms your ideas into compelling visual narratives.
Variety of Video Types We Create
Explore a diverse portfolio of video types crafted to cater to your marketing and communication needs. Whether you're looking to promote, explain, educate, or document, our expert team is adept at creating videos that resonate with your audience and achieve your goals.
Full list of Videos We Produce
Company Profile Videos
Promotional Videos & Brand Videos
Recruitment Videos & Training Videos & How-To Safety Videos
Investor Relations Videos & Financial Results Videos
Explainer Videos
Internal Communication Videos
Event Videos & Tradeshow Videos
Testimonial Videos
ESG / Corporate Social Responsibility Videos
Promotional Videos: Boost Your Brand Awareness
Elevate your brand's presence with our captivating promotional videos. Crafted to engage and intrigue, our promotional videos are a powerful tool to showcase your offerings and ignite curiosity among your target audience.
Explainer Videos: Clarify Your Offerings
Demystify complex concepts and highlight your brand's value with our engaging explainer videos. Through a blend of creativity and clarity, we create explainer videos that educate your audience while fostering a stronger connection with your brand.
Product Videos: Showcase Your Innovations
Illuminate the features and benefits of your products with our visually enthralling product videos. Tailored to captivate and inform, our product videos serve as a potent medium to drive interest and conversions.
Event Videos: Capture Memorable Moments
Relive the essence of your events with our dynamic event videos. From capturing the highlights to encapsulating the ambiance, our event videos create a lasting imprint of your brand's notable moments.
Video Production Process
At Lapse Productions, we transform ideas into compelling visual narratives through our robust video production process.
Your vision guides our planning, as we develop a creative brief, script, and storyboard tailored to your brand.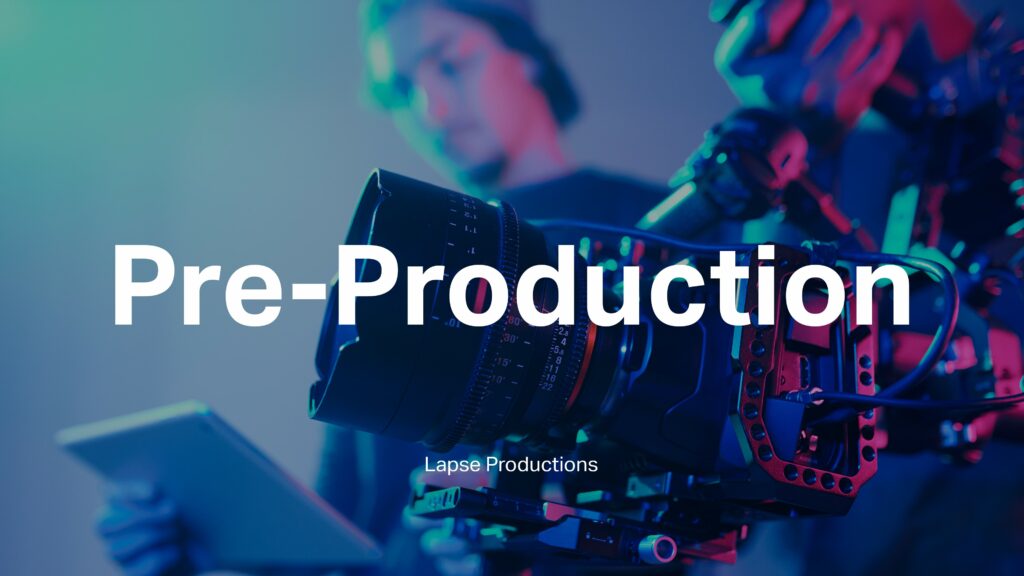 Using state-of-the-art equipment and technical expertise, we capture captivating visuals and crisp audio that truly bring your story to life.
We meticulously edit and refine the raw footage, perfecting sound, color, and special effects to deliver a polished, high-quality video.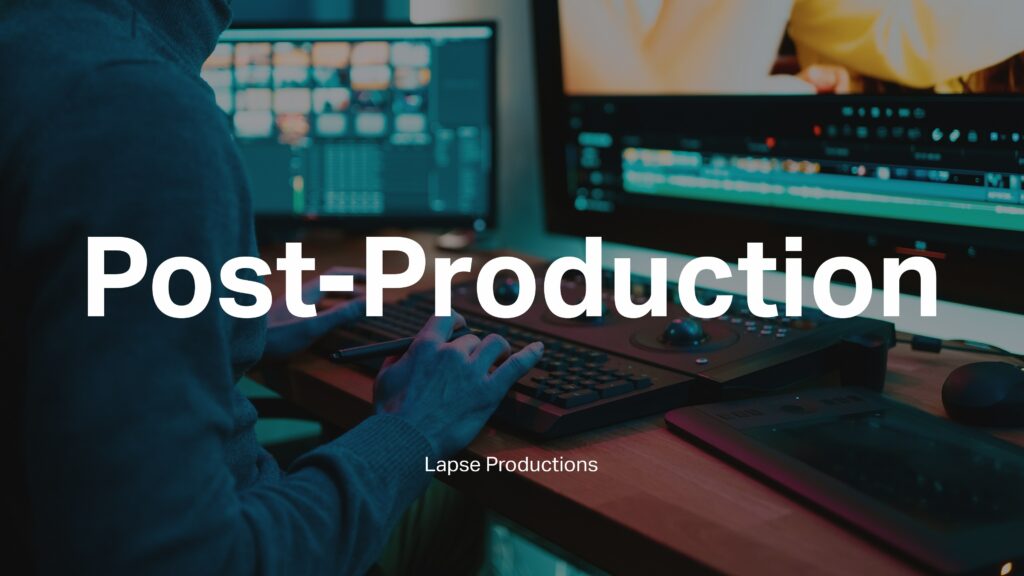 Our Global Creative Network
Lapse Productions is a pioneering video production company with a vast, creative network that encompasses every province of Canada, spans the USA, and extends across to the UK. Through our acclaimed podcast, 'Creatives Grab Coffee,' we have fostered a rigorously vetted network of production companies, empowering us to deliver exceptional international productions.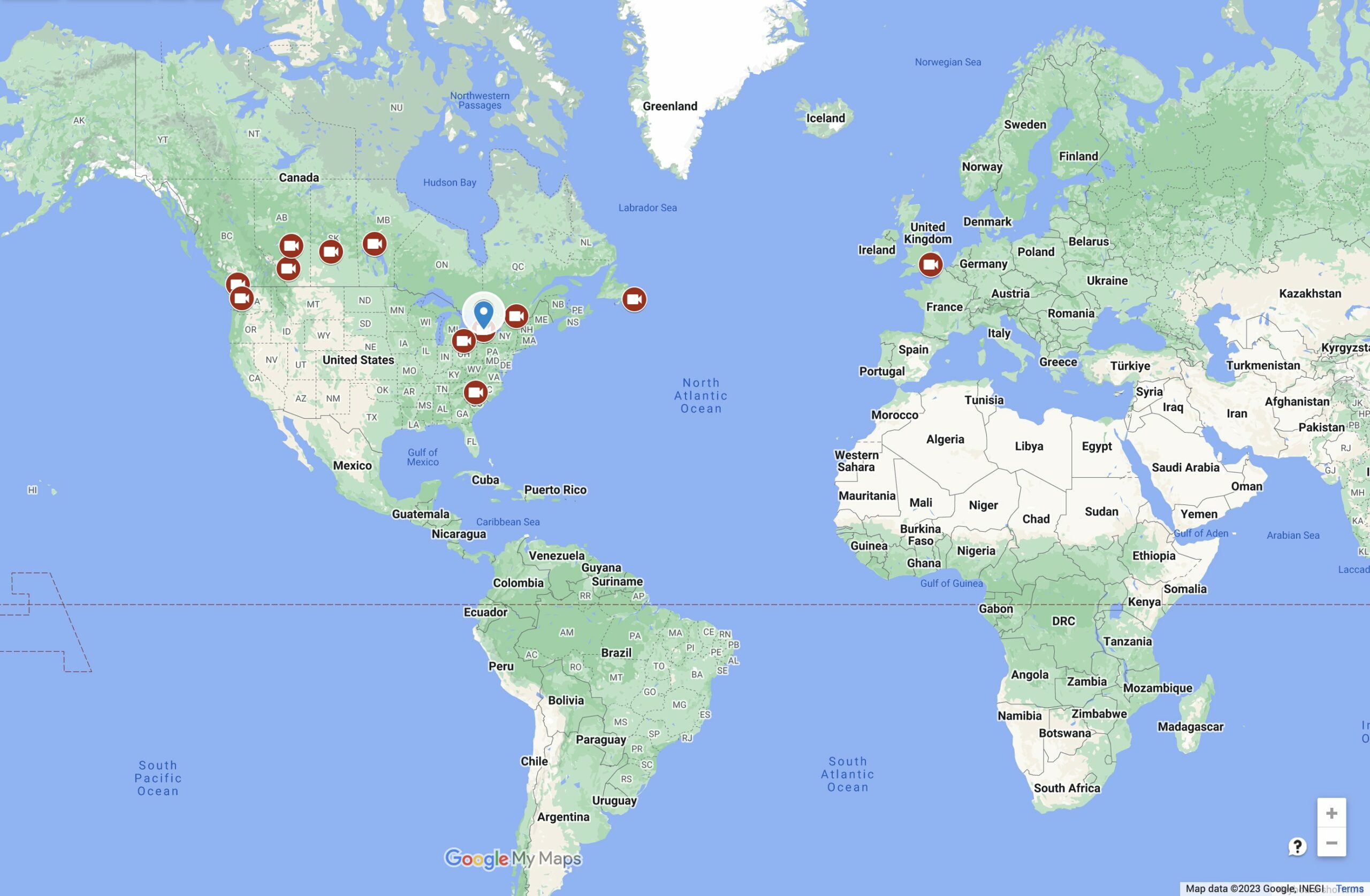 Explore Our Diverse Range of Services
At Lapse Productions, we go beyond traditional video services to offer a comprehensive suite of media solutions tailored to meet your brand's unique needs. Discover our array of services designed to captivate your audience and elevate your brand.
Photography Services
Capture the essence of your brand with our professional photography services. From corporate events to product photography, our team delivers high-resolution images that tell your story.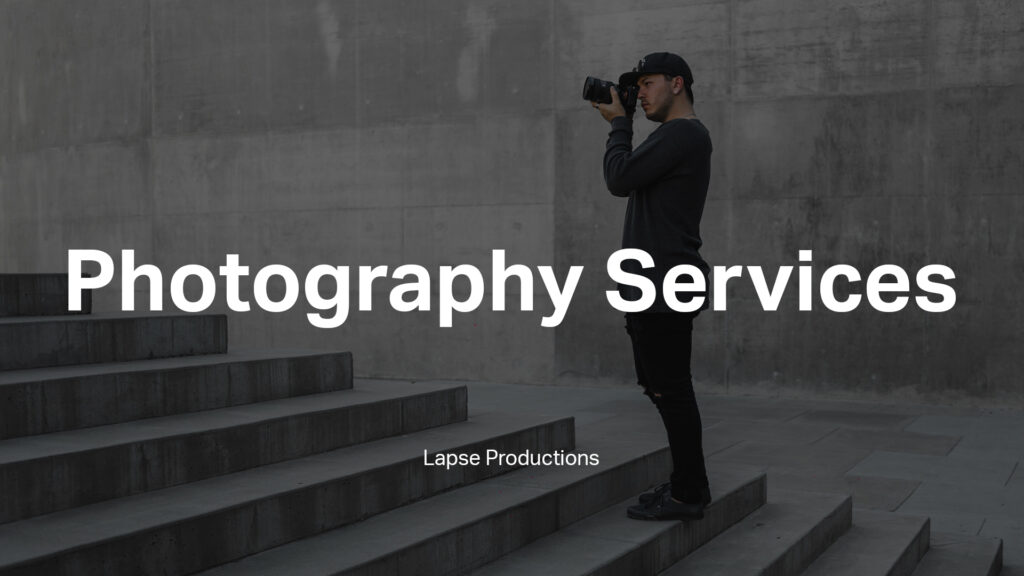 Drone Services
Elevate your perspective with our cutting-edge drone services. Capture stunning aerial visuals, showcasing your projects from a unique vantage point that leaves a lasting impression.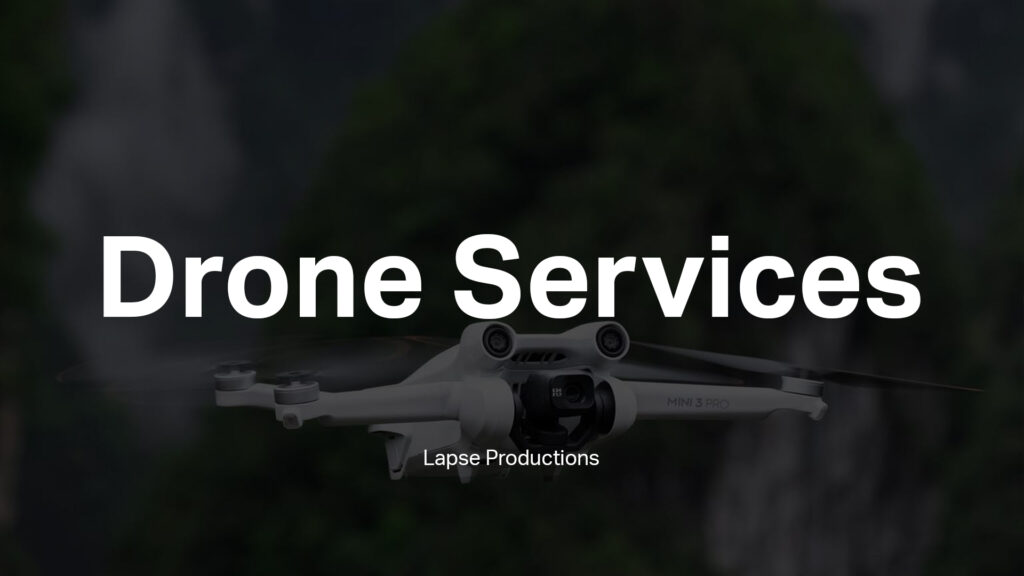 Let's Bring Your Story to Life
Ready to showcase your brand with high-quality video content? Our expert team at Lapse Productions is here to bring your vision to life. From conceptualization to the final edit, we provide a comprehensive video production service tailored to your needs. Whether it's a promotional video, an event recap, or an explainer video, we've got you covered. Get started with a free consultation today!