What is a Promotional Video? (2021)
What is a Promotional Video?
A promotional video is video content that promotes a specific marketing initiative, sale, event, product, or service. They are often used to move the target audience through a funnel by creating interest. For example, they can lead the audience directly to a landing page, contact page, app, phone, etc. where there can be a new action that you want the audience to complete.
Characteristics of Promotional videos
The characteristics of Promotional videos are that they are sales videos that are not as overt in their sales pitch.
This means that promotional videos are more like teasers or highlights.
Benefits of Promotional Videos
There are several benefits to using Promotional Videos.
The first is that they are an excellent way to increase awareness and interest. This is because they are designed to create an excitatory emotional reaction in the viewer.
The second is that they help increase awareness, conversions, and traffic. The reason for this is because they are programmed to increase interest in the target audience.
The third benefit is that they are a great way to retarget your audiences by providing them with fresh content that can inform them about new products, services, sales, promotions, etc.
When to use a promotional video
Promotional videos should be used when you need to create awareness and/or you need to increase conversions or traffic.
Types of Promotional Videos
There are several types of promotional videos:
Product Videos
Service Videos
Event Videos
About Us Video
Recruitment Videos
Examples of Promotional Videos
Here are some examples of Promotional Videos that we have produced:
Product Promotional Video
Services Promotional Video
Event Promotional Video
How much does a promotional video cost?
The cost of a promotional video depends on the scope and budget. On average promotional videos range from $2,500 to $10,000.
There are a variety of factors to consider when trying to get a quote for a promotional video. Such as the content you want to portray, the marketing channels, and how you want the video to look.
Where to post Promotional Videos
The best places to post promotional videos are on Facebook, Instagram, LinkedIn, YouTube, Twitter, and emails.
If you liked this blog post then please share it!
Read More From Our Video Blog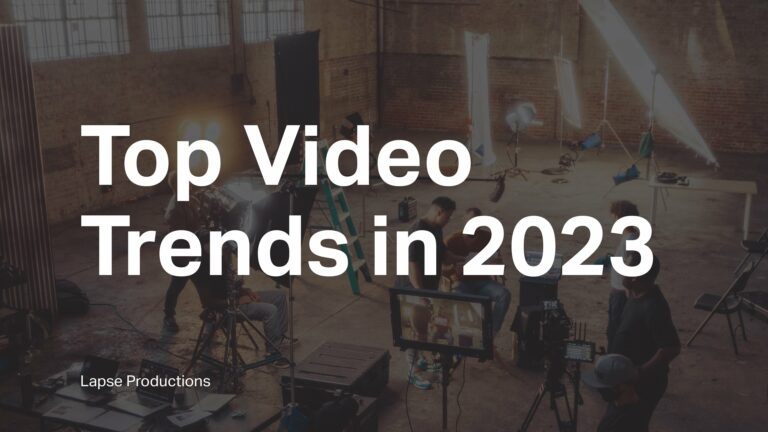 Embrace 2023's top video trends with Lapse Productions. Leverage vertical video, short-form content, video marketing…