Are you curious about what goes on behind the scenes on a video production day? Whether you are a seasoned marketer or new to the industry, you might have wondered about the workings of a production set. Today, Lapse Productions is going to reveal the exciting process, meticulous planning, and precise execution that happens on the day of production.
Breakdown of a Shoot Day
Production is the second stage in the Video Production Process. A Production Shoot Day for Lapse Productions will last 10 hours and this begins as soon as the crew arrives on location. A breakdown of the day is as follows:
Arrive on location
Set up (typically 1-2 hrs, 2hrs is the average for an interview set up; Make up usually takes 30-45 mins, 15 mins if its a light touchup)
1hr Lunch (averaging 11-12 pm)
Backup of footage at lunch
30 to 45mins to strike down equipment
1. Pre-Production: A Solid Foundation
Before stepping into the main action on production day, it's important to understand the significance of pre-production. This stage involves planning, storyboarding, casting, location scouting, and more. All this work ensures that when the day of production arrives, we're ready to hit the ground running. To learn more about Pre-Production read about it here.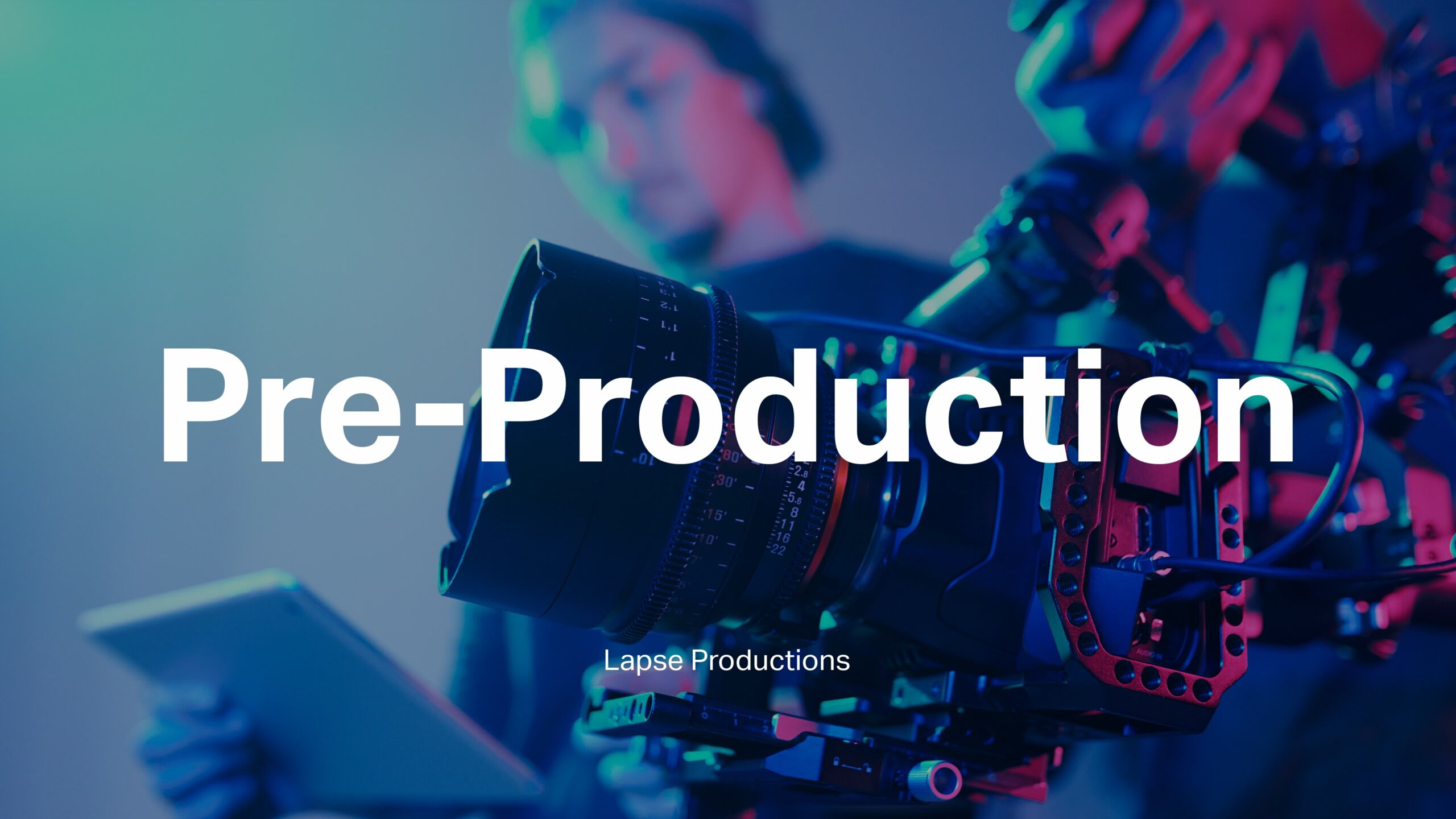 2. Arrival & Base Camp
Upon arriving on location, the crew will meet either at the parking lot or at the entrance. We will then all go together to the location and begin to set up base camp. Base camp is a designated spot where the production crew will leave their equipment. They will then begin to set up equipment while the Producer goes with the Client to go over the day.
3. Lighting, Sound Set-Up, and Make-Up
Two key elements in video production are lighting and sound. The cinematographer and Grip or Gaffer will begin setting up the lighting and camera at the first shooting location. The audio operator will sets up their equipment, performs sound checks, ensure there is no background noise that could interfere with the quality of the video, and connect his audio system to the camera.
Makeup and hair will also begin to prepare the talent so that they are camera ready!
Click here to learn more about the different roles of the production crew.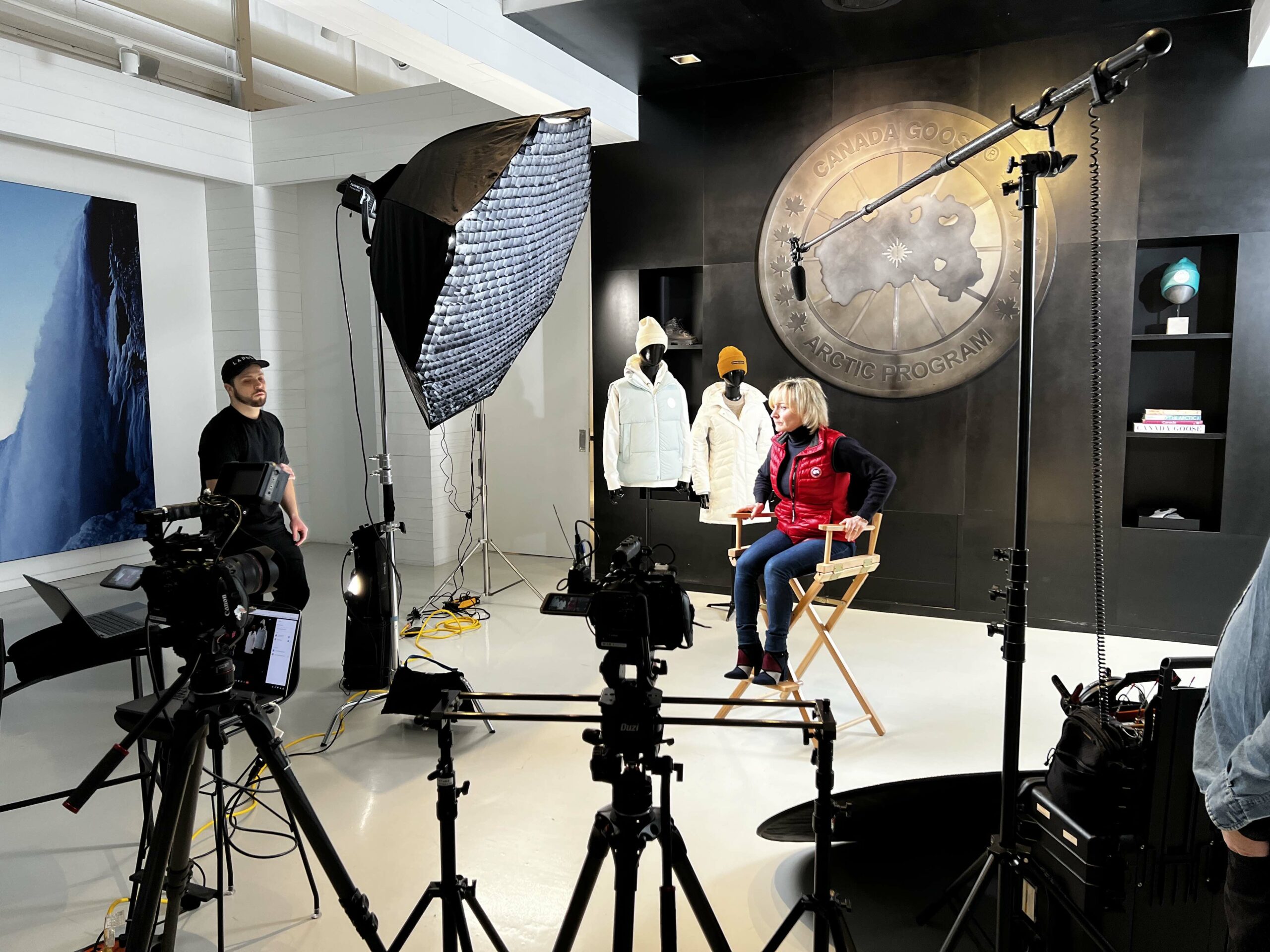 4. Camera Roll
Once everything is set, it's time for the cameras to roll. Our Producer or Director guides the actors or presenters, ensuring that every line, movement, and expression aligns with the video's purpose and message.
5. Hourly Reviews
We follow a meticulous Production Schedule so the Producer will constantly be making sure that the Production is on time. At times, different road bumps will pop up so the Producer will make changes to the schedule so that we will not go over time or miss certain things.
6. Lunch Break
Lunch is usually scheduled around 12 and will last 1 hour. We will use this time to backup any footage we have shot so far.
7. Data Transfer and Wrap Up
Once all scenes have been shot, it's time for the wrap-up. Equipment is carefully packed away, data is backed up and the site is cleaned. We end the day with a sense of accomplishment and anticipation for the next stage: post-production.
Conclusion
And there you have it! That's a typical production day at Lapse Productions. By prioritizing pre-planning, attention to detail, and effective communication, we ensure every production day runs smoothly, and your marketing videos are created with the utmost professionalism and creativity.
We hope this insight into our production day has helped you understand the value that meticulous planning and execution can add to your marketing videos. Ready to experience the magic of a well-orchestrated production day? Get in touch with Lapse Productions today, and let's create some incredible video content for your brand.
Let's Create Your Video Today
If you're looking for top-notch quality, industry expertise, dependability, and competitive pricing, don't wait any longer. Contact us now for a quote and let's get started on your project.
Frequently Asked Questions