How Much Does A Video Cost? (2023): A Comprehensive Guide for Businesses
How much does it cost to create a corporate video? This question echoes the complexity of asking, "How much does a car cost?" The answer, as you might expect, is – it depends! Whether you're aiming for a top-tier production or something more budget-friendly, understanding the costs is crucial.
At Lapse Productions, we provide both transparency and expertise in our pricing. Let's dive into the essential elements that make up the cost and end this blog post with some sample budgets.
Understanding How a Corporate Video is Made
Creating a corporate video is an intricate process that requires a blend of creativity, technical skill, and business acumen. It's not just about filming; it's about crafting a story that resonates with your target audience. Here's a high-level overview of the journey:
1. Concept Development
Understanding the Objective: Identifying the goals and audience for the video.
Crafting the Message: Creating a compelling storyline or narrative that aligns with the brand.
Planning and Coordination: Scheduling, budgeting, casting, location scouting, and more.
Script Writing: Transforming the concept into a detailed script that guides the production.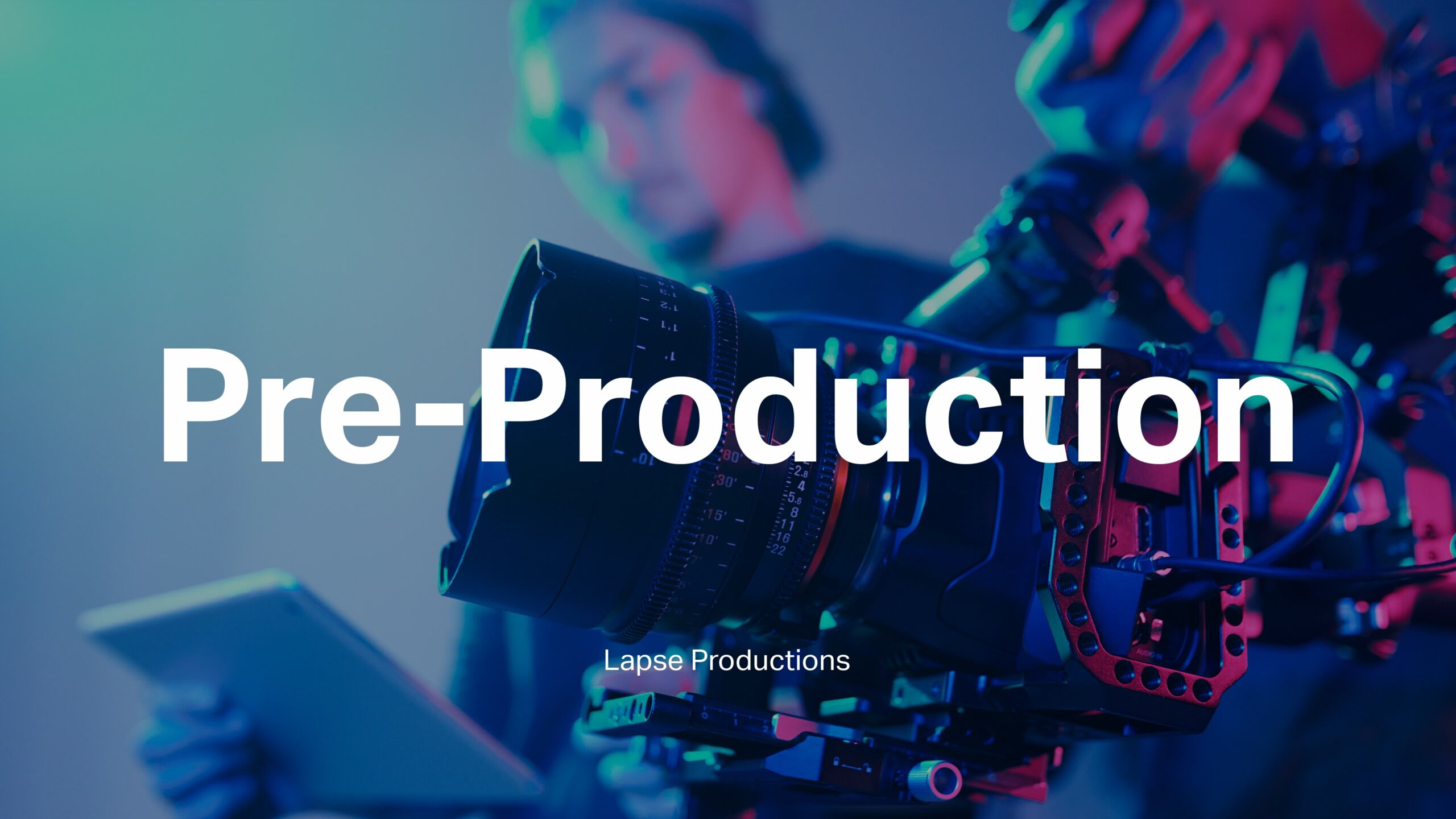 Filming: Capturing the visuals, directing the talent, and ensuring high-quality audio and video.
Team Collaboration: Producers, directors, cinematographers, and other crew members working in unison.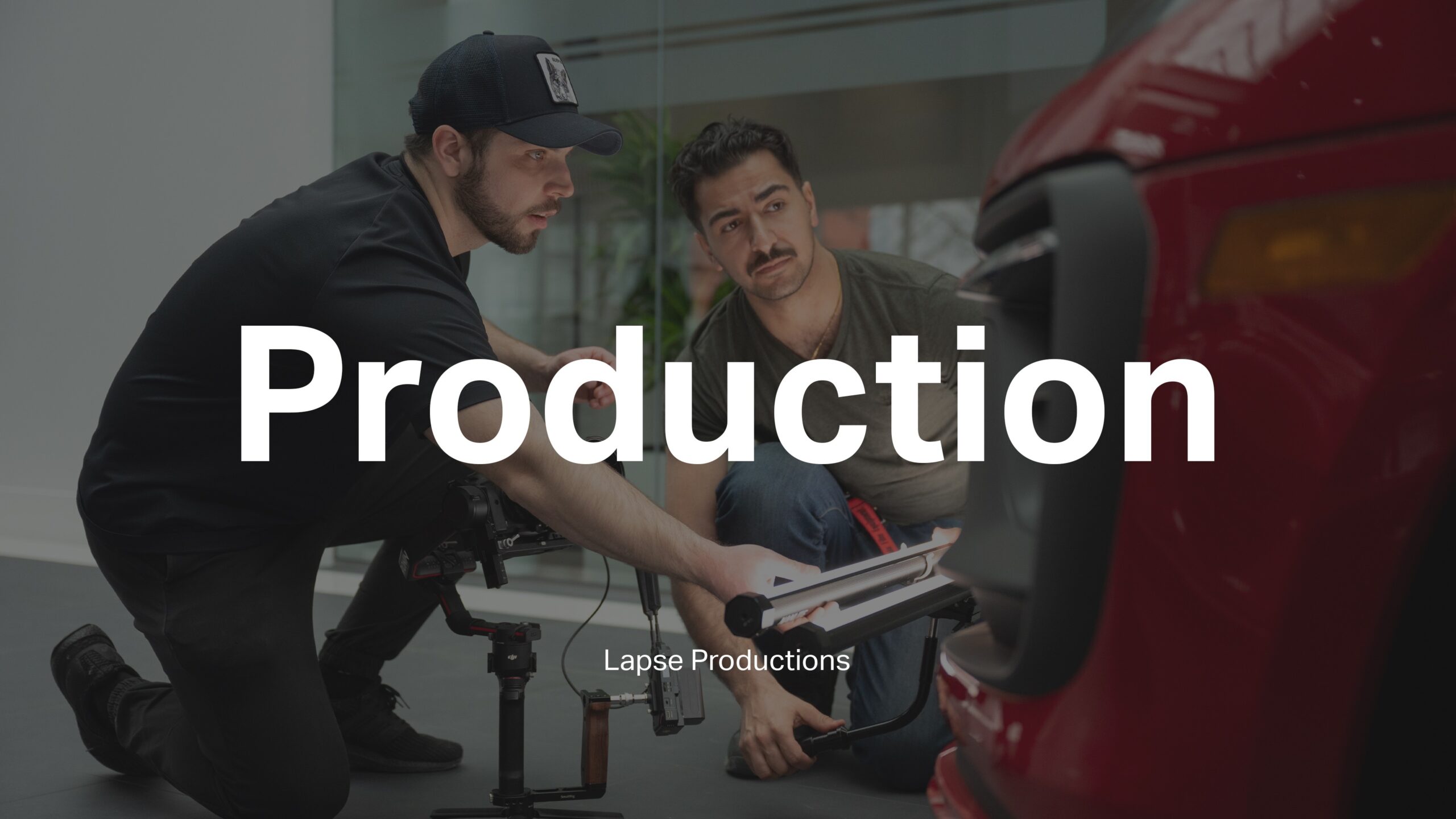 Editing: Cutting and assembling footage to form a cohesive story.
Special Effects & Graphics: Adding visual effects, graphics, or animations if needed.
Sound Design: Mixing and mastering the audio to enhance the viewer's experience.
Final Review: Ensuring the final product aligns with the initial goals and client's expectations.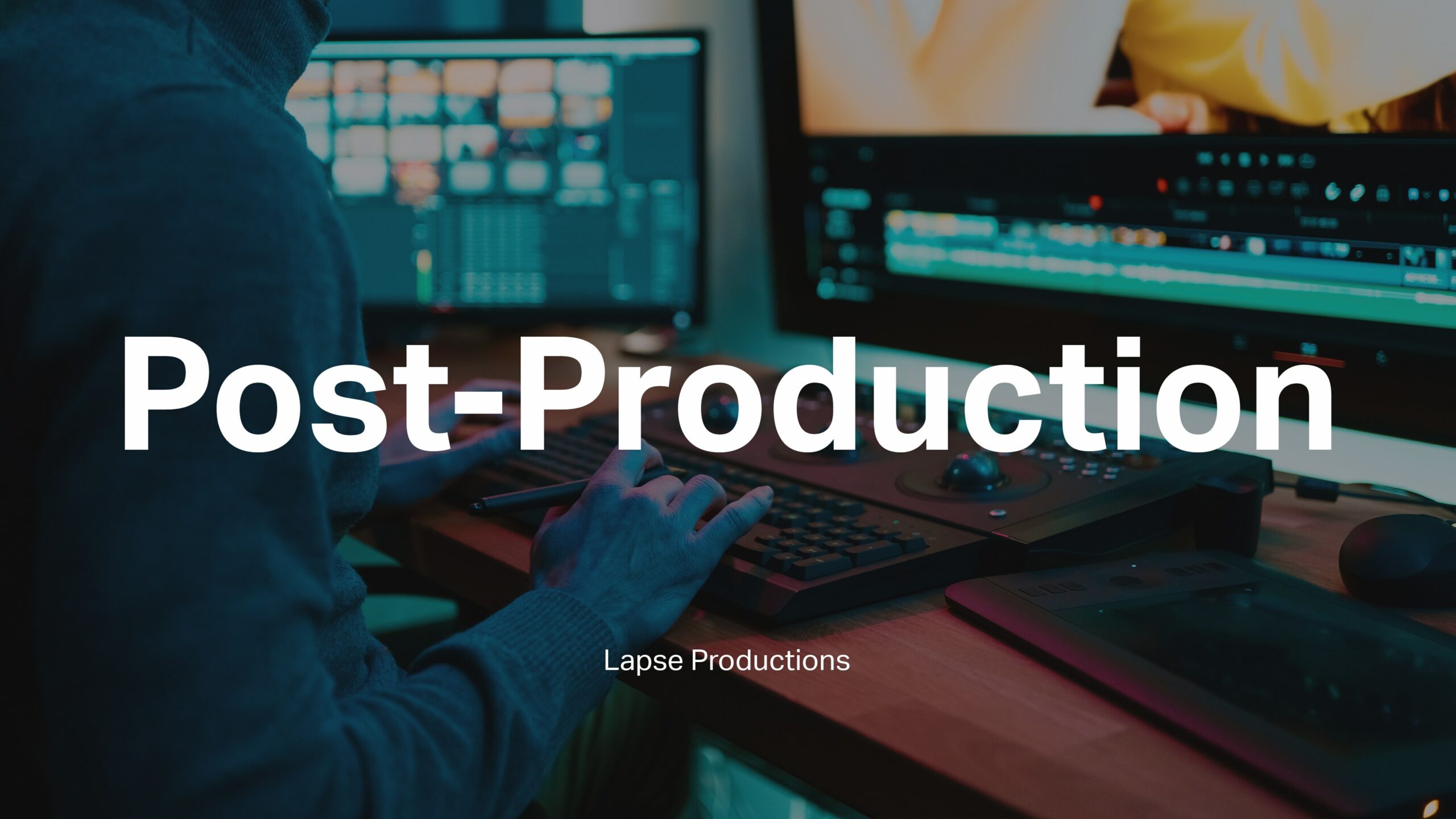 5. Distribution & Marketing
Platform Selection: Choosing where and how to share the video.
Promotion: Utilizing marketing strategies to reach the target audience effectively.
Understanding these phases of production provides a comprehensive view of what goes into making a high-quality corporate video. Whether it's a promotional piece, an educational video, or an internal communication tool, the process remains complex and multifaceted. At Lapse Productions, we navigate these stages with expertise, ensuring a seamless transition from concept to final product.
How We Price Our Videos: A Systematic Approach
At Lapse Productions, our pricing process begins with our leads filling out our briefing form, followed by a discovery call. We assess the client's needs and wants to determine the perfect video solution – a method resembling a medical consultation.
From this diagnosis, we crunch the numbers together to create a tailored estimate. Here's how we break it down:
Project Management Cost, comprising of:
Administrative Fee
Onboarding and Offboarding
Client communications
Cast and crew communications and management
Pre-Production Cost, including:
Communications
Research and story development
Cast and Crew hiring and coordination
Location Scout
Scripting and Storyboarding
Production Cost, encompassing:
Cast and Crew

Producer / Director
Cinematographer
Camera Operator
Grip
Gaffer
Makeup Artist
PA
Actors

Location rental
Equipment rental
Note: Cast and Crew is determined on a per project basis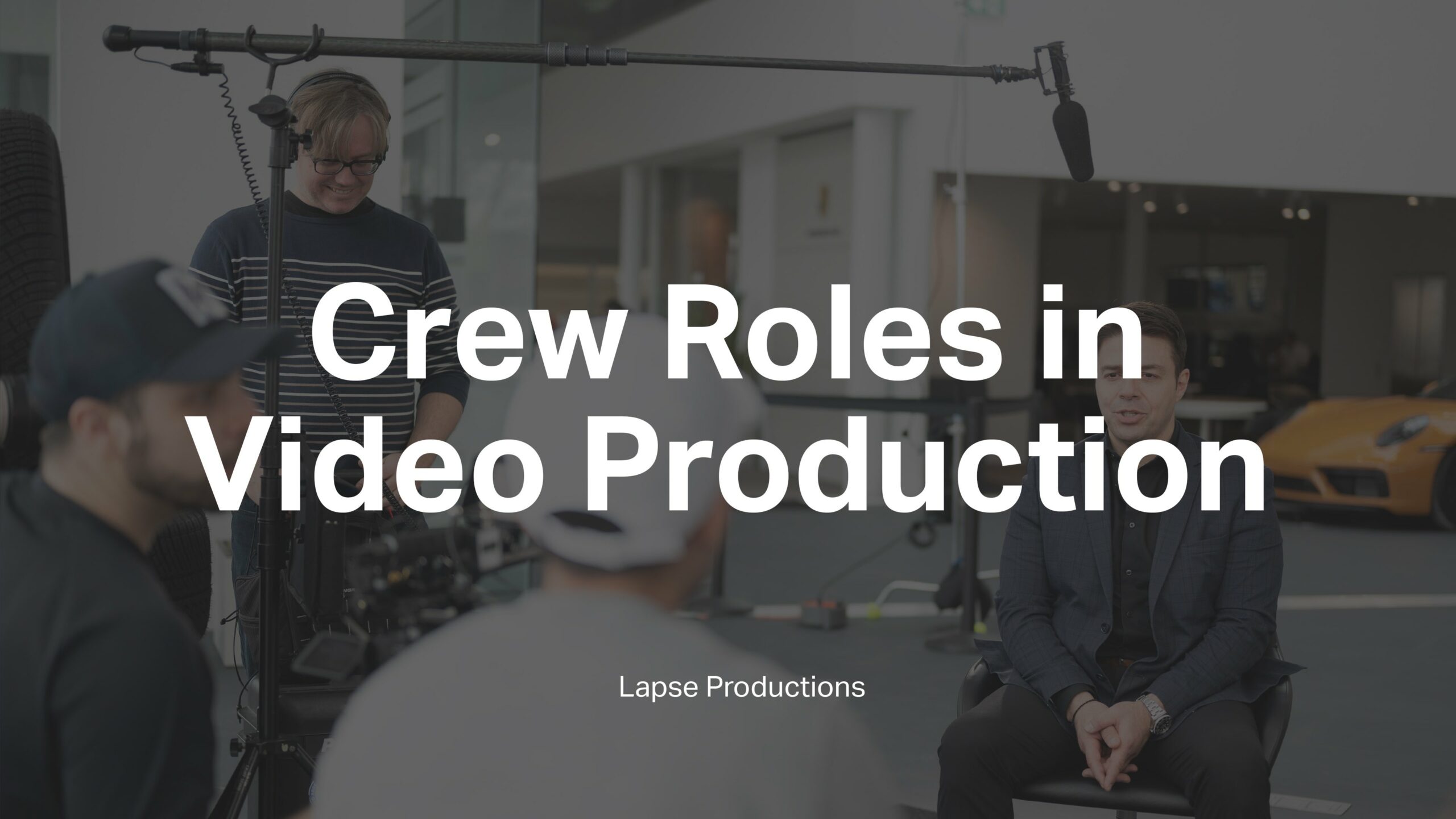 Post-Production Costs, featuring:
Timeline for the video deliverables
Complexity of the video
Number of deliverables
Length of video deliverables
Stock footage or graphical asset purchase
The typical percentage breakdown is:
30% for Pre-Production
35% for Production
35% for Post-Production
How Much Does a Corporate Video Cost in 2023?
Startups and small-scale video production: Often charge under $5,000, usually in the under $2,500 range.
Professional video production companies like Lapse Productions: Deal with budgets starting at $7,500 to $25,000+.
Commercial-level production companies: Projects that start at $50,000.
Examples
Here is an example of a Promotional video we produced and how it cost:
Client: Blackdoor Development Co.
Goal: To create a content video package to promote their development project: The Rhodes
Target Market: Luxury home buyers with budgets more than $2.5m
Deliverables:
x1 Company Promotional video – 3-4mins
Timeline:
Pre-Production – 1 Week
Production – 1 Shoot Day
Post-Production – 2 Weeks
Cost: This video cost $9,000
Here is an example of a Animation video we produced and how it cost:
Client: DMZ
Goal: To create a promo text animation video that promotes the Black Innovation Fellowship program.
Target Market: Black tech founders
Deliverables:
x1 Animation video – (1mins-1.5mins)
Timeline:
Pre-Production – 2 Weeks
Post Production – 4 Weeks
Cost: This video cost $7,500
If you have a video sample in mind and are curious to see how much it would cost then reach out to us for an accurate quote!
Concluding Thoughts: Investing in Quality Video Production
Understanding the cost of creating a corporate video is more than just crunching numbers; it's about recognizing the value that a professionally crafted video brings to your brand. In a world where visual content reigns supreme, the investment in high-quality video production can be a defining factor in your marketing success.
At Lapse Productions, we believe that transparency, creativity, and attention to detail are essential in delivering a product that resonates with your audience and aligns with your budget. Whether you are a startup looking for an affordable solution or a well-established brand seeking top-tier production, we offer tailored solutions that meet your unique needs.
Looking to create a video that stands out? Start a conversation with us today. With our systematic approach to pricing, in-depth understanding of the video creation process, and a team of dedicated professionals, we can turn your vision into reality.Fill out our contact form now, and we'll be in touch in under 24 hours to discuss how we can help you create a video that speaks to your audience and drives results.
Let's Create Your Video Today
If you're looking for top-notch quality, industry expertise, dependability, and competitive pricing, don't wait any longer. Contact us now for a quote and let's get started on your project.
Frequently Asked Questions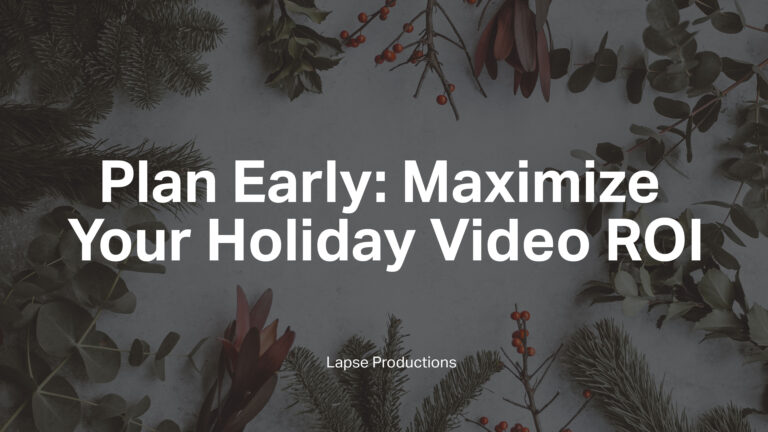 Maximize your holiday video campaigns with early planning. Dive into our three-tiered strategy, key dates,…