Case Study: ACE Remote Testing Explainer Video
In this Video Case Study we will go over the Explainer Video Lapse Productions created for ACE Climatic Wind Tunnel. We will go over the the project needs, solution, timeline, and process.
Client
ACE is a world-class R&D facility and has the experienced engineers and technicians to deliver solutions to any product development or testing problem. Their environment can re-create any weather conditions a test object will experience anywhere in the world, from the blistering heat in Death Valley to the frigid conditions in the Arctic. They can test vehicles operating under full load with crosswinds and wind speeds up to 280 km/h.
Industry
Technology – B2B
Explainer Video
Project Needs
ACE created a new method to provide vehicle testing in the Climatic Wind Tunnel (CWT) that included remote real-time monitoring by ACE's clients in a secure manner.
They needed to inform their current clients and potential leads about this new service offering in a way that would be engaging and informative. The video content we would produce for them would be used on their social media channels, website, and email marketing.
Solution
After speaking with the team, we concluded that an Explainer Video would be the best way to communicate their new service offering.
An Explainer Video is a type of Corporate Video that is used to present detailed information about a company's product or service offering. It utilizes engaging and creative elements to do so. For example, in this project we utilized a cinematic camera shots and powerful musical elements to maintain interest over the long duration of the video.
You can read more about Explainer Videos in our blog post "What is an Explainer Video?". You also read about Corporate Videos in our other blog post "What is a Corporate Video?"
Process
We began by having a consultation with the team at ACE. During that time we discussed what the main goal of the video project would be along with information that we would need to include in the video.
After that we began by going into our Video Production Process. For a quick explanation of the video creation process, please read our blog post "How is a Video made?"
The Video Process begins with Pre-Production. We began this on August 19th 2020 with a scheduled shoot date of September 12th 2020. The shoot date was scheduled for that date because ACE needed to find a day where they did not have clients using the climatic wind tunnel. Normally we only require 1 week for Pre-Production but we have also completed many shoots where the Pre-Production was even shorter. We also had a follow up meeting on September 4th 2020 to go over the Creative Brief.
Pre-Production consisted of developing a creative brief that detailed the video structure, music selection, shoot date and hourly breakdown of the shoot date.
Production, which is the shoot date, happened on September 12th, 2020 and lasted for 10 hours (a full day). Immediately after the shoot we backed up all of the footage on 2 separate external hard drives and 1 back up on the cloud. We do this for every shoot as a safety precaution.
We then went into Post-Production, which is editing, and delivered the first draft on September 30th 2020. We had some minor revisions that needed to be made and once those were completed the project was closed.
ACE then scheduled for the video project to be posted on October 15th 2020.
Timeline
First Meeting – August 19th 2020
Discuss Creative Brief – September 4th 2020
Production Date – September 12th 2020
First Draft Deliverable – September 30th 2020
Project Completed – October 7th 2020
Budget
The budget for this project was $5,000 CAD.
Not all explainer videos costs this much, which is why it is recommended that you reach out to us so that we can provide you for a free competitive quote.
Final Video
Frequently Asked Questions
If you liked this blog post then please share it!
Read More From Our Video Blog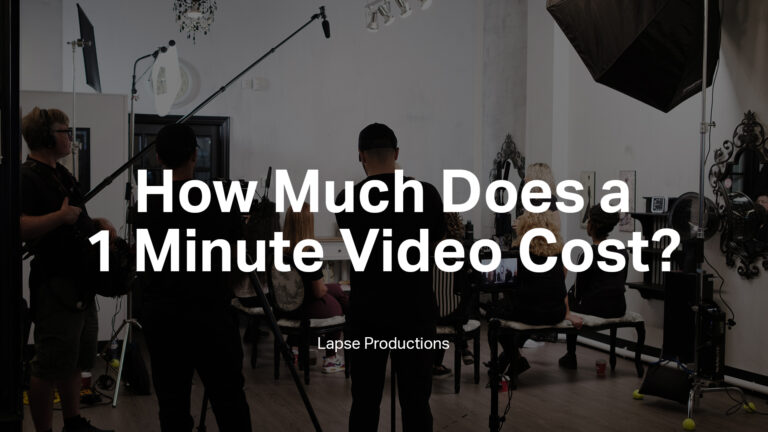 Discover the costs of producing a 1-minute video in Toronto. Explore factors like crew, equipment,…