Case Study: DMZ BIF Promotional Video
In this Video Case Study we will go over the Promotional Video Lapse Productions Produced for the the Digital Media Zone (DMZ). We will go over the project needs, solution, and timeline.
Client
The Digital Media Zone (DMZ) is the world's top leading incubator for startups. They help startups develop and grow by connecting them with customers, capital, experts, influencers, and like-minded entrepreneurs.
Industry
Technology
Video Service
Promotional Video
Budget
$4,500 CAD
Project Needs
The DMZ needed to a create a video to help with the launch of the Black Innovation Fellowship (BIF). This is the first-in-Canada program that would provide Black entrepreneurs around the world with hands-on mentorship, connections to investors and exclusive workshops needed to support their success and growth.
They had 3 requirements for the video:
Showcase current DMZ Black entrepreneurs that would be a part of the program when it launched
Highlight key points
Make it fun, exciting, and short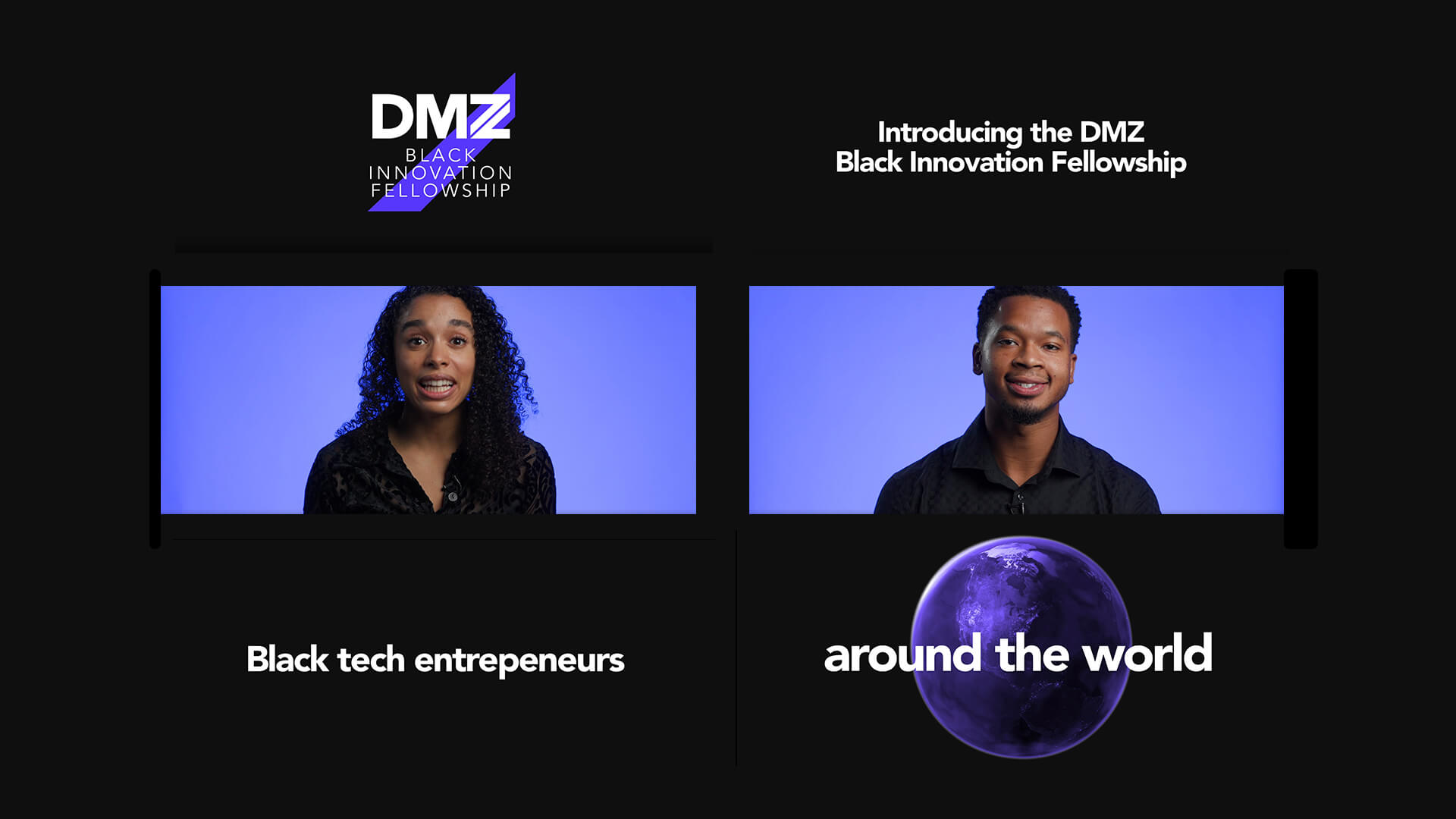 Solution
After our consultation meeting with the DMZ, we concluded that the type of Corporate Video that would best suit their needs was a short 1 minute Promotional Video. A Promotional Video focuses on your product or service. They are also effective in creating consumer awareness for new product or service launches. (Check out our blog post to learn more about What is a Corporate Video and What is a Promotional Video?)
To keep the video dynamic, we opted to use a mix of animation video and live-action video. The animation video content would allow us to showcase a lot of the key points that the DMZ wanted to highlight for the program, while the live-action video would be used to showcase the Black founders.
Once the project was approved, we began working on the animation and we scheduled a day to come in and film the talent. Quick side note, we took advantage of this shoot date to also shoot another testimonial video for the DMZ, which also featured the two founders in the BIF video. You can read more about it here: Case Study DMZ BIF Testimonial Video
The animation process required us to storyboard the sequences that would be used. Animation requires a lot of preparation beforehand because graphical elements need to be created from scratch and they require a lot of work. Poor preparation would have resulted in increased costs and time delays. Seeing as how this project was time sensitive, we made sure everything was up to highest standards.
The production process was fairly simple. We booked a half day shoot (5 hours) and had the founders show up one after the other. Set up time took 1 hour and each founder was filmed for 30 minutes. We always allocate extra time in case there are delays or unforeseen circumstances. When it comes to our video production process, its better to have extra time left over at the end of a shoot rather than scrambling to get the shot or going overtime.
Once that was completed we began editing the animation content with the live-action content.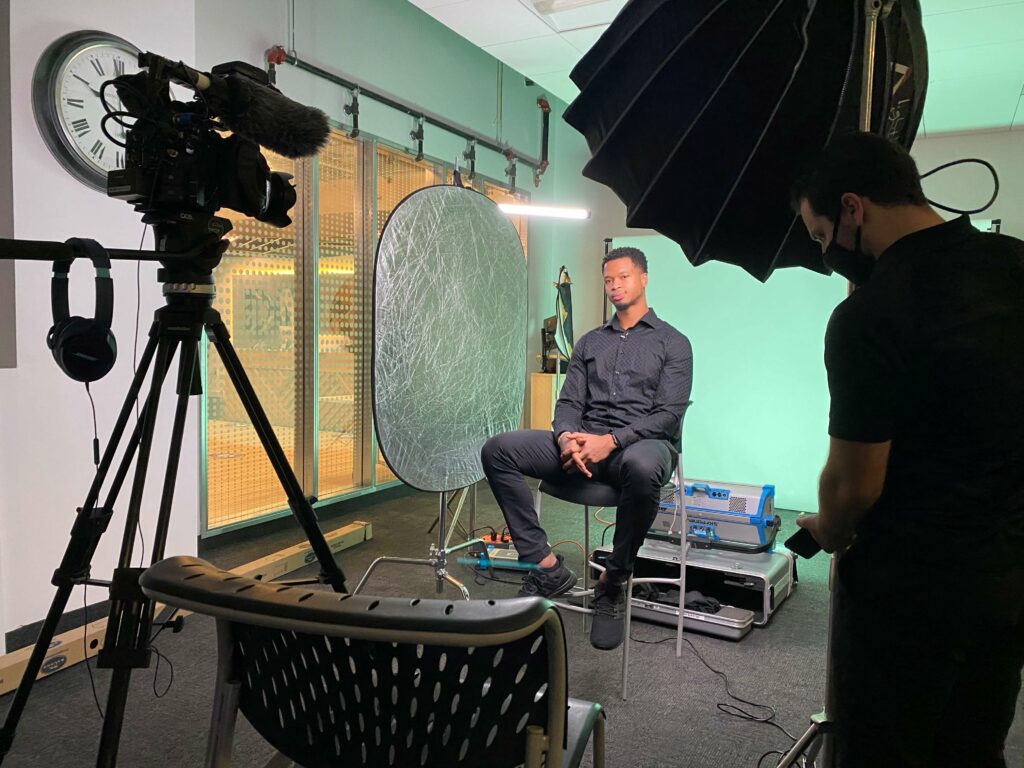 Timeline
Initial meeting – October 8, 2020
Finalizing of Script – October 10, 2020
Brief and storyboard sign off – October 16, 2020
Filming of BIF Entrepreneurs – October 22, 2020
Animation Video First Draft Delivery – October 29, 2020
Final Draft Delivery – November 3, 2020
Final Video
Frequently Asked Questions