Why Toronto Leads in Corporate Video Production: An In-depth Look
Toronto, a city celebrated for its cultural vibrancy and economic vitality, is fast gaining recognition as a premier destination for corporate video production. With a favorable exchange rate, a diverse industrial landscape, a rich freelance ecosystem, and versatile shooting locations, the city presents a compelling proposition for businesses in need of high-quality video production services. As the demand for engaging and innovative corporate video content surges, Toronto's unique blend of resources sets it apart as a hub for meeting these burgeoning needs. This post, brought to you by Lapse Productions, delves into the myriad factors that contribute to Toronto's allure as a nexus for corporate video production.
​​Cost-Effectiveness: The Canadian Dollar Advantage
A notable financial advantage to producing corporate videos in Toronto comes from the relative weakness of the Canadian dollar compared to its American counterpart. This currency disparity translates to lower production costs for companies, especially those based in the United States, without compromising on quality.
The favorable exchange rate means that every dollar spent yields more value in Toronto, making it a cost-effective choice for video production. Whether it's hiring local talent, renting equipment, or securing locations, the extended purchasing power results in a more budget-friendly production experience.
Moreover, this financial benefit doesn't sacrifice the high standards of production quality that Toronto offers. With a wealth of skilled professionals and state-of-the-art facilities, Toronto provides an economical yet high-quality solution for corporate video production needs.
Industry Diversity: A Mirror of Corporate Canada
Toronto stands as a microcosm of Canada's broad industrial landscape, hosting headquarters and key offices of numerous national and international corporations across a variety of sectors. This industrial diversity presents a fertile ground for corporate video production, as there's a continuous demand for high-quality video content to cater to the marketing, training, and communication needs of these enterprises.
Being in close proximity to a myriad of industries not only provides a steady stream of potential clients but also allows for a deeper understanding and integration of industry-specific themes and requirements in video productions. Moreover, the city's industrial diversity often leads to cross-sector collaborations, further enriching the creative and commercial scope of video production projects undertaken in Toronto.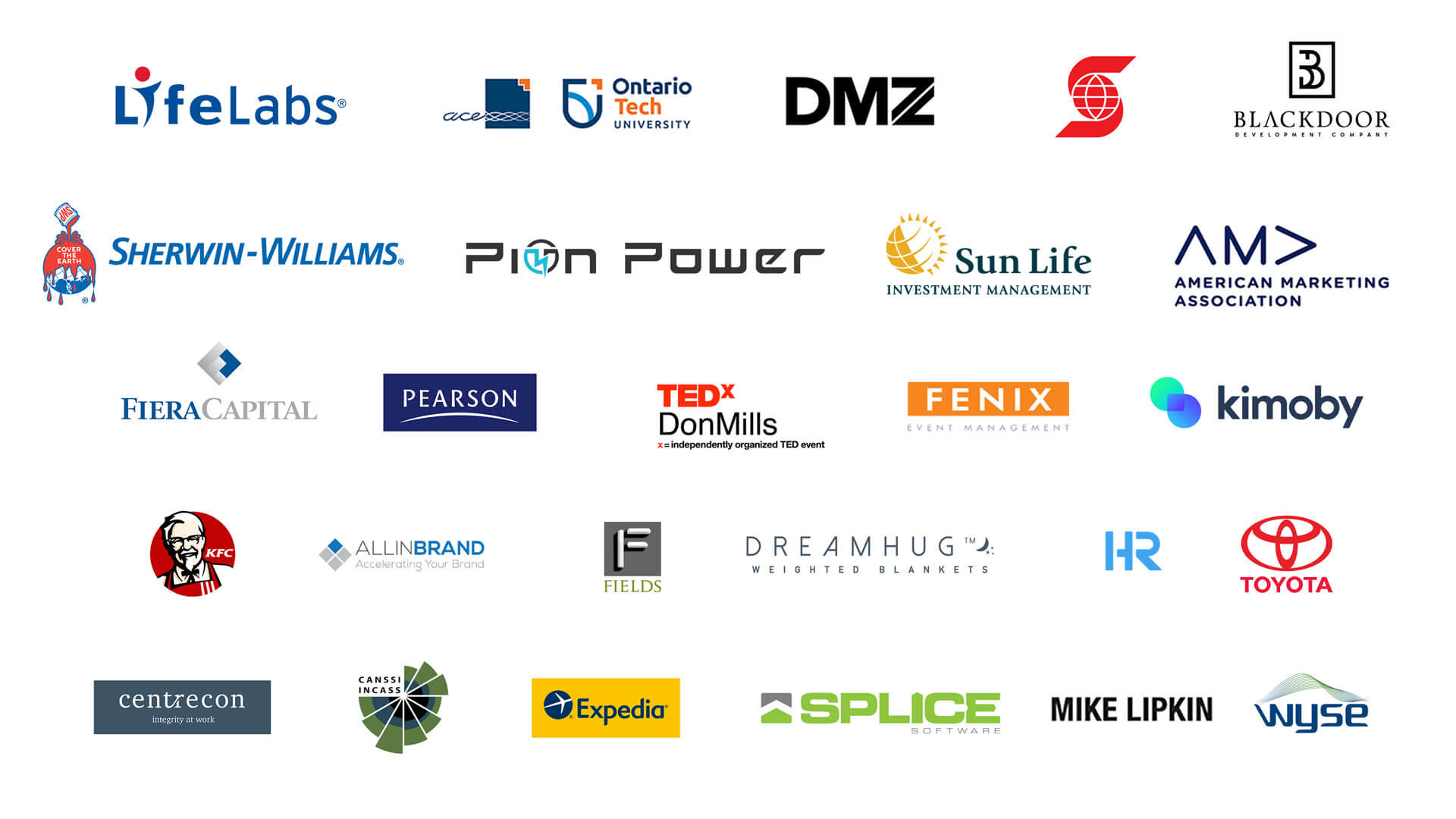 Skilled Workforce
Toronto boasts a thriving community of freelancers who specialize in various aspects of video production, contributing significantly to the city's corporate and film industry. The abundance of skilled freelancers ensures that there is always a robust pool of seasoned crew members available to work on a diverse range of projects. Whether it's cinematographers, editors, or sound technicians, the freelance market in Toronto is vibrant and versatile.
Furthermore, the city's collaborative atmosphere encourages freelancers and video production companies to forge beneficial partnerships. This fusion of freelance talent and professional video production outfits like Lapse Productions enriches the quality and scope of corporate video projects undertaken in Toronto. The fluid interchange of ideas and skills among freelancers and established video production entities fosters a conducive environment for innovative and high-quality corporate video production.
This robust freelance ecosystem, coupled with the city's supportive industry networks, makes Toronto a magnet for marketers and businesses seeking top-notch video production services. The availability of a wide spectrum of freelance talent not only enhances the quality of video production but also provides a flexible workforce capable of adapting to the unique requirements of different projects.
Diverse Locations for Shooting
Toronto's strong downtown core offers an urban aesthetic that serves as an excellent stand-in for major cities, making it an ideal setting for corporate video projects. The city's skyline, bustling streets, and modern architecture provide a professional and contemporary backdrop that resonates well with corporate audiences.
In addition to the urban allure, Toronto houses numerous well-equipped studios that cater to a wide range of production needs. These studios are versatile and can accommodate diversified filming requirements, whether it's a controlled environment for product shoots or spacious settings for larger-scale productions. The availability of both authentic urban scenes and well-facilitated studios makes Toronto a flexible and appealing location for various corporate video production endeavours.
For more information on Top Studio Spaces in Toronto, check out our blog post below!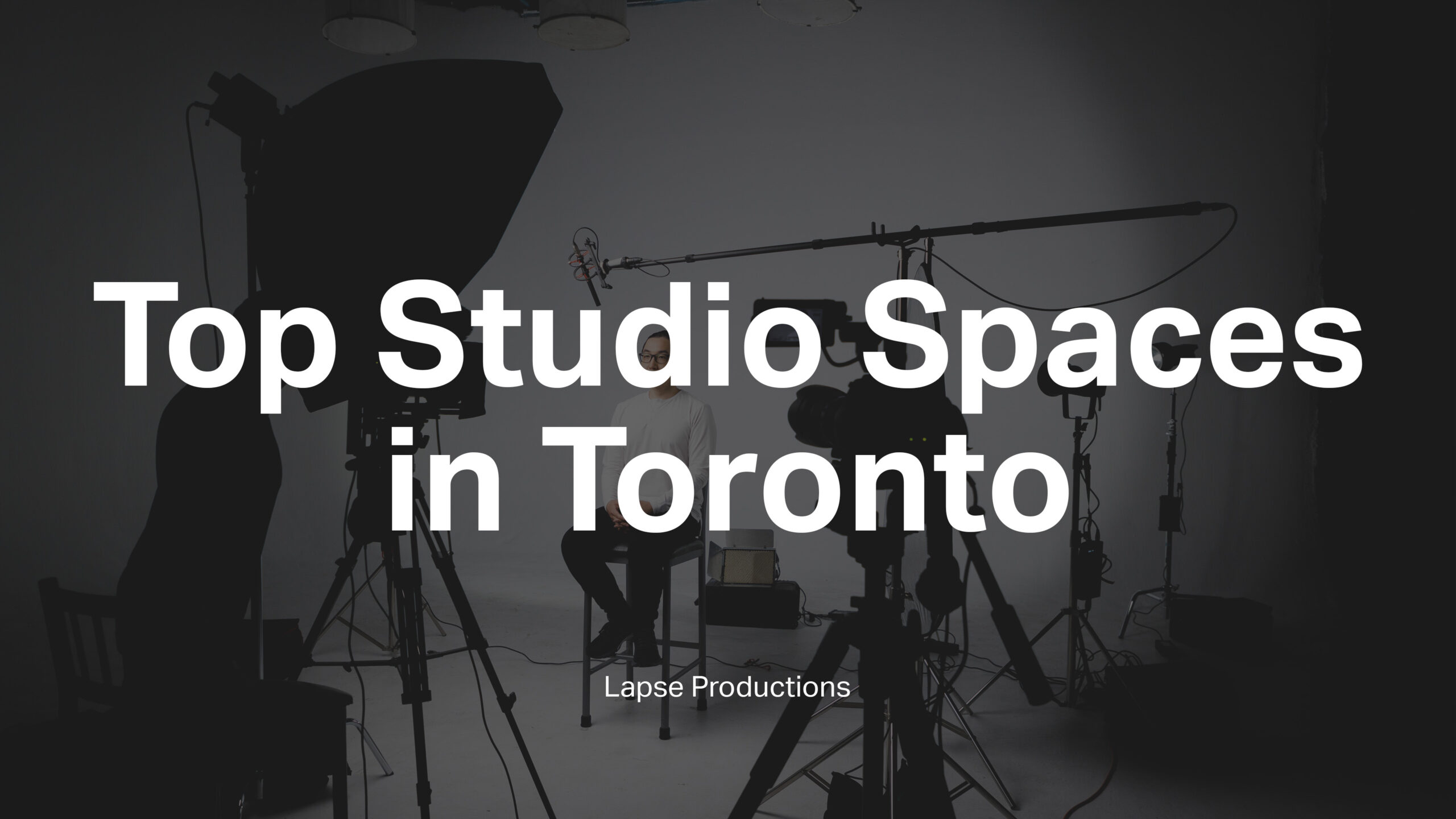 Why Lapse Productions is Your Go-To Choice
Having delved into the essentials of what makes Toronto a prime location for corporate video production, it's apt to introduce you to Lapse Productions – a premier video production company based right here in the heart of this vibrant city. Our seasoned ensemble of creatives and technicians embody the blend of experience, technical capabilities, and unique style crucial for crafting captivating corporate videos.
Local Expertise: Our thorough understanding of the Toronto market, coupled with our familiarity with local filming locations, equips us to produce videos that resonate well with local audiences. Our roots in Toronto enrich our productions with a genuine local flavor.
Communication and Professionalism: At Lapse Productions, we prioritize transparent communication and a well-defined process, ensuring a seamless journey from concept to completion. Our professionalism is reflected in our punctuality, clear budget discussions, and adherence to timelines.
Creative Excellence: Our portfolio is a testament to our creative prowess and unique style. We pride ourselves on being able to bring a fresh, innovative approach to corporate video production, helping your brand stand out in a crowded market.
Technical Proficiency: With access to state-of-the-art equipment and a keen eye for modern video production techniques, we ensure that every project we undertake is delivered to the highest technical standards.
Choosing Lapse Productions for your corporate video needs is choosing a partner dedicated to portraying your brand in the best light possible. We invite you to view our portfolio and get in touch to discuss how we can bring your vision to life.
Explore Our Diverse Range of Services
Conclusion
The multifaceted advantages of Toronto as a locale for corporate video production underscore its growing reputation as a prime choice in the industry. The city's favorable cost dynamics, industrial diversity, skilled freelance workforce, and a blend of urban and studio shooting locales create a conducive and cost-effective environment for producing stellar corporate video content. Companies looking to create compelling video narratives will find a supportive and resourceful landscape in Toronto, making it a wise choice for their video production endeavours. For those ready to embark on a corporate video production journey, Toronto's thriving scene, enriched by its financial, industrial, and creative resources, awaits.
Let's Create Your Video Today
If you're looking for top-notch quality, industry expertise, dependability, and competitive pricing, don't wait any longer. Contact us now for a quote and let's get started on your project.
Frequently Asked Questions