How to Choose A Video Production Company
Choosing a video production company can be difficult if you do not have experience with our industry. To help you we've created a 4 step checklist to help you choose the best production company for your next video!
Watch the Video Version
Check out the video version of this post if you prefer watching to reading.
1) Are they asking the right questions?
When it comes to videos, you need to collaborate with a video production company that is strategy and results oriented. You don't want to hire someone that is a Yes man and that only cares about creating a nice looking video.
Video is an investment and so the right video partner will want to identify the key problem you are trying to solve and then present you with a video solution to that problem. Think of it like this – you don't go to a doctor and tell him your cure – the doctor has to diagnose you and then tell you what's good for you.
Good production companies want to develop a long term relationship with their clients and they achieve this by making sure that the video product they create results in a positive ROI. They understand that the better their client does the more likely they are to continue working with them.
2) Do they have systems?
Professional video production companies that are strategy and results oriented will reflect this in their work systems. They will have checklists and steps they complete before moving to the next stage of the sales process and they will inform and explain them to you.
The best production companies will be transparent and will spend time educating you on the video production process. This is a good way to set expectations and create a positive experience. 
---
Related Content
---
3) Review their portfolio
It might be hard to tell a good video from a bad video if you are not in the industry so follow this checklist:
If the audio levels for the speakers are consistent and don't spike
The music selection is good
The visual image is consistent
The type of videos they make – make sure they have worked with medium to large brands
Do they work only with corporate brands or are there weddings and short films as part of their reel?
4) Ask for references
Nowadays you won't even buy a simple hair comb without checking reviews so why wouldn't you do the same on something that will cost you thousands of dollars? Ask the production company for a list of references you can contact and check their google reviews.
Looking to hire a Video Production Company?
Thank you for making it to the end of the article. Hopefully this has given you a good understanding of how to choose a good video production company. Actually, since you are here and you read this then that means you need a video production company. Well, who better to get in touch with than the one that gave you the guideline on how to choose one? Fill out our contact form below and we'll get back to you in under 24 hours.
Let's Create Your Video Today
If you're looking for top-notch quality, industry expertise, dependability, and competitive pricing, don't wait any longer. Contact us now for a quote and let's get started on your project.
Frequently Asked Questions
Read More From Our Video Blog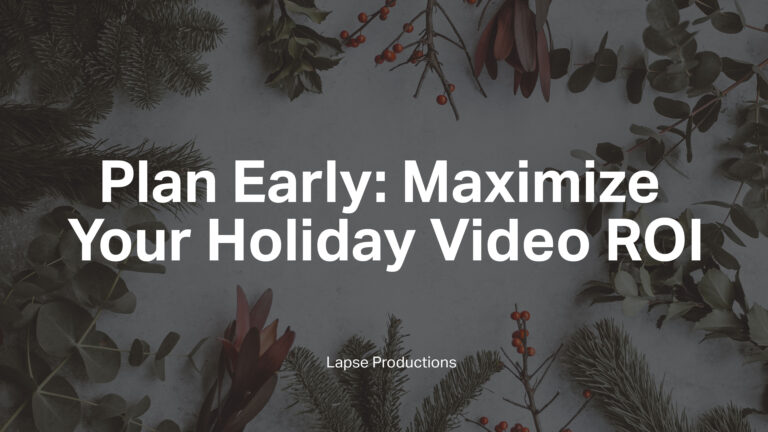 Maximize your holiday video campaigns with early planning. Dive into our three-tiered strategy, key dates,…
Join Our Newsletter