Top Thanksgiving Video Ads of 2023: A Feast for the Eyes and the Brand
Introduction
Thanksgiving is not just a time for turkey and family gatherings; it's also a prime time for brands to connect with their audience through heartwarming and memorable video ads. Brought to you by Lapse Productions, this blog post will explore the top Thanksgiving video ads of 2023 that have raised the bar in marketing. We'll break down the elements that make these ads resonate and why they serve as a masterclass in effective video marketing.
The Importance of Thanksgiving Ads
Emotional Resonance
Thanksgiving ads often tap into themes of gratitude, family, and togetherness, creating an emotional bond between the brand and the consumer.
Seasonal Timing
With the holiday season kicking off, Thanksgiving ads can set the tone for your brand's messaging for the rest of the year.
Key Elements of a Successful Thanksgiving Video Ad
Storytelling
Whether it's a heartfelt story of a family reunion or a humorous take on Thanksgiving dinner, a compelling narrative is crucial.
Visual Aesthetics
From the warm autumnal color palette to high-quality cinematography, the visual elements should be in harmony with the story.
Sound Design
The right background music or sound effects can greatly enhance the emotional impact of the ad.
Call-to-Action (CTA)
A clear and compelling CTA should guide the viewer on what to do next, whether it's visiting a website or sharing the ad.
Even the spookiest ad should have a clear CTA. Whether it's to visit a website, shop a sale, or share the ad, make sure your CTA is concise and compelling.
The Importance of Early Planning
As we've emphasized in our guide on early planning for holiday campaigns, timing is crucial. Starting your Halloween video campaign early can provide ample time for creativity, A/B testing, and strategic pacing. This ensures your brand stays at the forefront of consumer consciousness throughout the spooky season.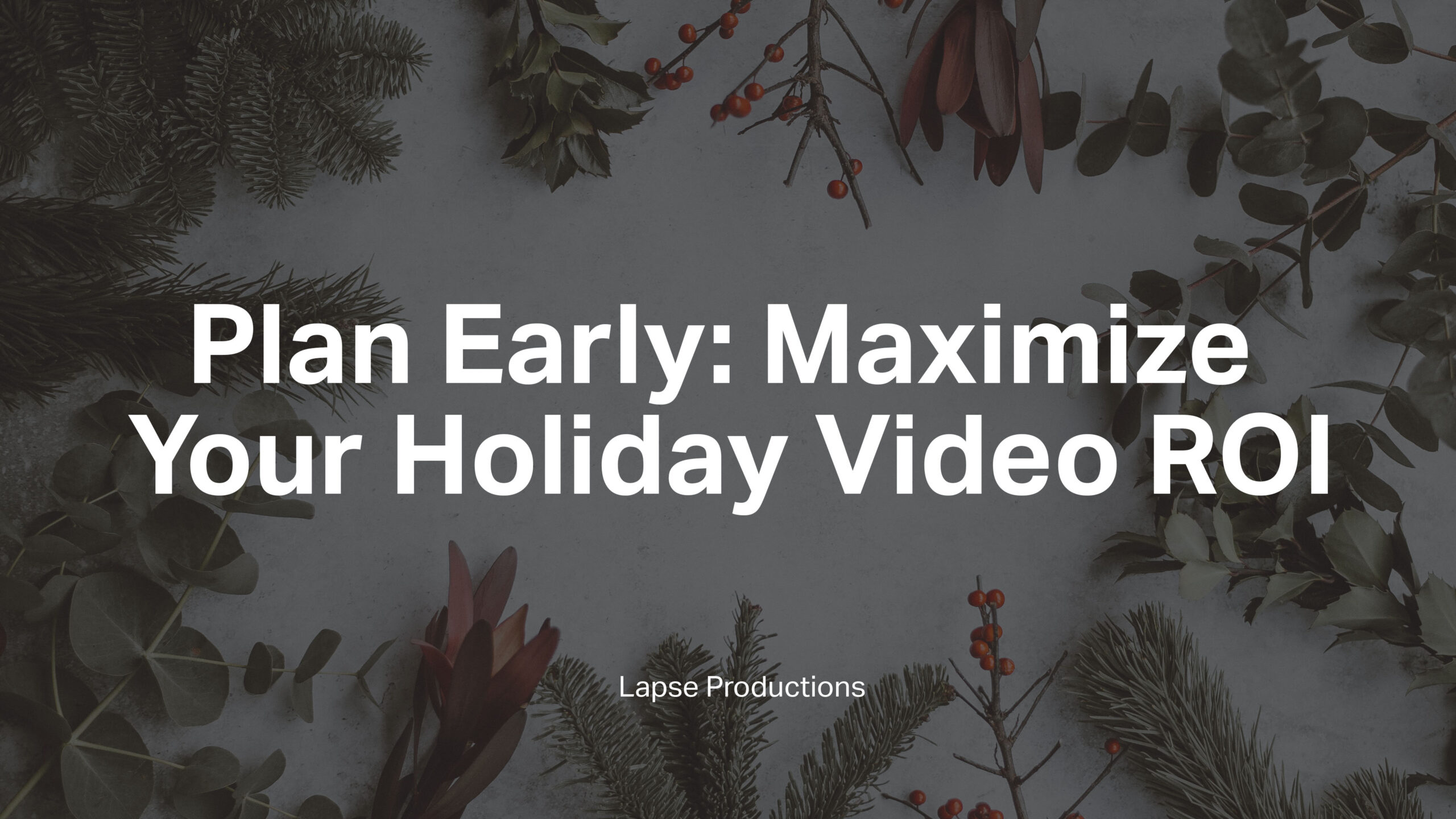 Case Studies
Coca-Cola the Great Meal | Taste Coke with Delicious Meal | Coca-Cola
Publix "Head of the Table" Thanksgiving Commercial
2017 GTA Thanksgiving Commercial: Share Happiness
Meijer Thanksgiving commercial
Walmart – Thanksgiving Commercial
Ready to Create Your Own Thanksgiving Masterpiece?
Inspired by these exceptional Thanksgiving ads? At Lapse Productions, we specialize in corporate video productions that captivate and convert. Don't wait until the last minute; as we've emphasized in our guide on early planning for holiday campaigns, timing is crucial. Contact us today to discuss your vision.
Why Choose Lapse Productions?
Expertise: With years of experience in the industry, we know what it takes to create a video that resonates with your audience.
Quality: Our commitment to high-quality production means your video will stand out, even in the most crowded digital landscapes.
Custom Solutions: Whether you're a startup or an established brand, we offer tailored video solutions that align with your marketing goals.
Don't miss out on the opportunity to make your brand memorable this Thanksgiving. Contact us today to discuss your vision and how we can bring it to life.
Let's Create Your Video Today
If you're looking for top-notch quality, industry expertise, dependability, and competitive pricing, don't wait any longer. Contact us now for a quote and let's get started on your project.
Frequently Asked Questions