Top Halloween Video Ads of 2023: A Masterclass in Spooky Marketing
Introduction
Halloween isn't just a time for costumes and candy; it's also a golden opportunity for brands to engage their audience with creative and spooky video ads. In this blog post brought to you by Lapse Productions, we'll delve into the top Halloween video ads of 2023 that have set a new benchmark in marketing. While we won't be listing them all here, we'll explore the elements that make these ads stand out and why they're a masterclass in effective video marketing.
Why Halloween Ads Matter
The Emotional Connection
Halloween ads often evoke strong emotions—be it fear, nostalgia, or humor. This emotional connection can be a powerful tool for brands to deepen their relationship with consumers.
Seasonal Relevance
Halloween-themed ads are timely and relevant, making them more likely to be shared and talked about. This seasonal relevance can give your campaign that extra 'oomph' to stand out in a crowded marketplace.
Key Elements of a Successful Halloween Video Ad
Storytelling
A compelling narrative is at the heart of any successful video ad. For Halloween, this could mean a short horror story, a funny skit, or even an emotional tale that tugs at the heartstrings. Learn more about the importance of storytelling in our guide to corporate video production.
Visual Effects
High-quality visual effects can elevate your ad from good to great. Whether it's realistic CGI monsters or intricate set designs, the visual elements should complement the story and not distract from it.
Sound Design
Sound plays a crucial role in setting the mood. From eerie background music to spine-chilling sound effects, the audio should enhance the viewer's experience, making the ad memorable.
Call-to-Action (CTA)
Even the spookiest ad should have a clear CTA. Whether it's to visit a website, shop a sale, or share the ad, make sure your CTA is concise and compelling.
The Importance of Early Planning
As we've emphasized in our guide on early planning for holiday campaigns, timing is crucial. Starting your Halloween video campaign early can provide ample time for creativity, A/B testing, and strategic pacing. This ensures your brand stays at the forefront of consumer consciousness throughout the spooky season.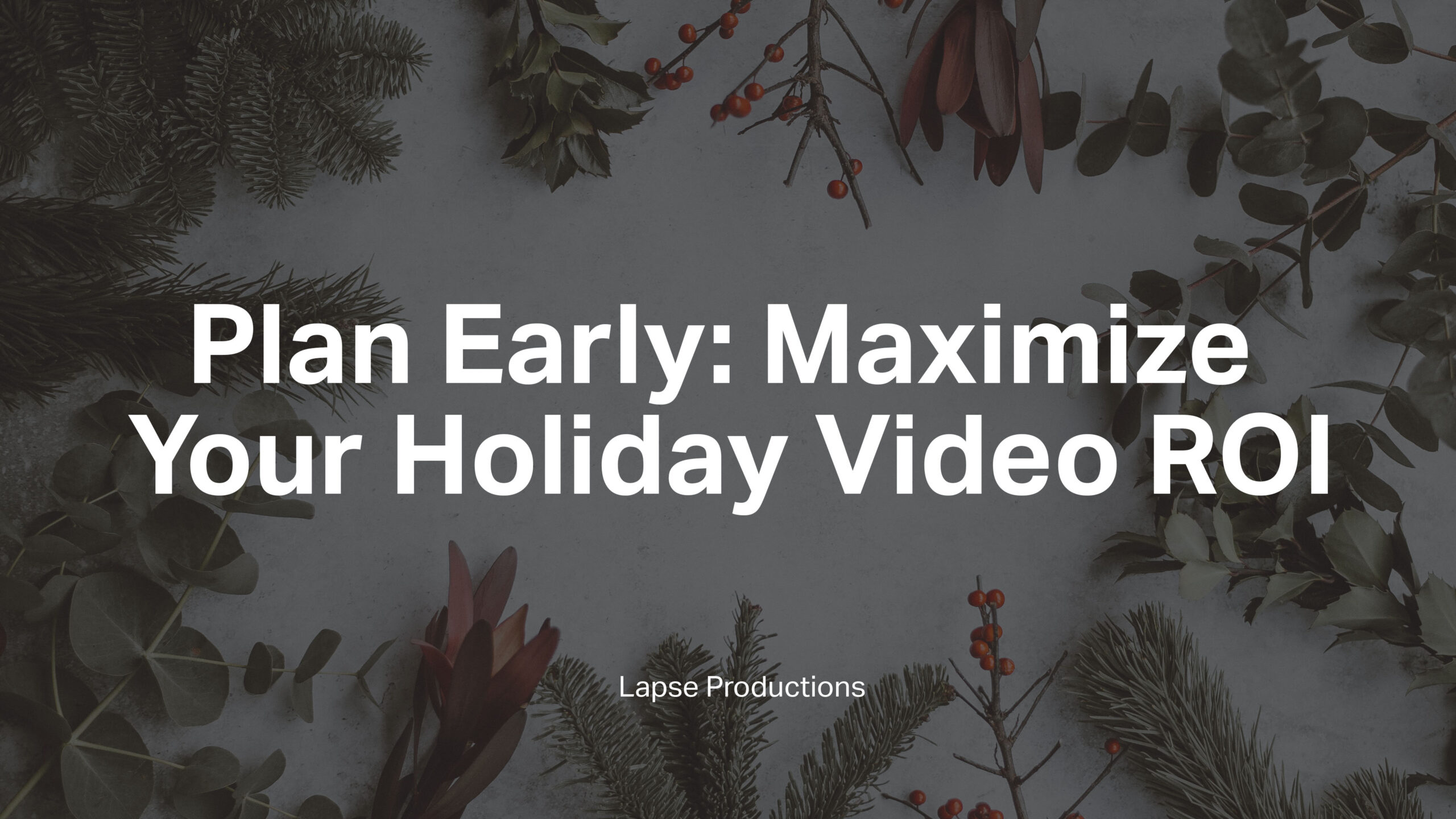 Case Studies
Heinz l Vegetarian Vampire Recruitment l Heinz Tomato Blood
TikTok star E.J. Marcus portrayed him in a PSA film to debut during AMC's premiere of Interview With the Vampire.
Hot Dog Bites with The Gabaghoul | Dietz & Watson
Want a weenie that'll make your guests scream (for more)? The Gabaghoul's got you. Check out his devilishly delicious hot dog bites. And don't worry, he's got all kinds of other tips and tricks for your spooky entertaining this year.
Sign Up Before You Die – Publicis Group
In Belgium, more than 1.500 patients are currently waiting for a transplant. Each donor can save up to 8 lives. The non-profit organisation Re-born To Be Alive encourages Belgians to become organ donors and asked Publicis Groupe for help. Even though Belgians are automatically considered organ donors, lots of families opt out when asked after seeing their loved one pass away. Unless the victim gave explicit permission before their passing.
Maison Grise – Fear Windows
Halloween is the time of year when we decorate our homes to frighten passersby, so to highlight the real horrific reality of women and children victims of domestic violence, La Maison grise turned windows into terrifying scenes of marital abuse.
Umault – Marketergeist
After moving into their seemingly perfect new house, young couple Sabrina and Denis start experiencing frightening signs that something is terribly wrong.
Ready to Create Your Own Spooky Masterpiece?
If you're inspired by these groundbreaking Halloween ads and are considering creating your own video campaign, look no further. At Lapse Productions, we specialize in corporate video productions that not only tell compelling stories but also drive measurable results.
Why Choose Lapse Productions?
Local Expertise: Our deep-rooted understanding of the Toronto market, allied with our acumen of local filming locales, empowers us to craft videos that strike a chord with local audiences. Our Toronto lineage imbues our productions with an authentic local essence, embodying the essence of video production Toronto.
Communication and Professionalism: Transparency in communication and a well-charted process are the hallmarks of Lapse Productions, ensuring a frictionless voyage from the drawing board to the big screen. Our professionalism mirrors in our punctuality, crystal-clear budget deliberations, and unwavering adherence to timelines.
Creative Excellence: Our portfolio is a window to our creative sagacity and distinct style. We take pride in our ability to infuse a breath of fresh innovation into corporate video production, helping your brand emerge from the crowd.
Technical Proficiency: Armed with cutting-edge equipment and a discerning eye for contemporary video production techniques, we pledge that every venture we embark on is delivered to the pinnacle of technical standards.
Opting for Lapse Productions for your corporate video requisites is synonymous with choosing a partner devoted to showcasing your brand in the most illustrious light possible. We cordially invite you to peruse our portfolio and reach out to discuss how we can translate your vision into a visual masterpiece.
Explore Our Diverse Range of Services
Conclusion
Halloween offers a unique platform for brands to showcase their creativity and engage with their audience in a fun, yet impactful way. The top Halloween video ads of 2023 have not only entertained us but have also set a new standard in video marketing. As we look forward to next year's spooky season, these ads will undoubtedly serve as inspiration for marketers and video production professionals alike.
Let's Create Your Video Today
If you're looking for top-notch quality, industry expertise, dependability, and competitive pricing, don't wait any longer. Contact us now for a quote and let's get started on your project.
Frequently Asked Questions