How to fly your Drone in Canada
Navigating the sky with drones is not just about having the right equipment or vision; it's also about understanding and complying with the law. In Canada, drone piloting comes with its own set of rules and requirements. In this blog post, we'll break down the types of drone classifications in Canada and walk you through the step-by-step process of legally flying your drone.
Types of Drone Classifications in Canada
The following classification info is from Transport Canada.
Basic Operations
You are conducting basic operations if all of the following apply:
Flying in uncontrolled airspace
Staying more than 30 meters away from bystanders horizontally
Not flying over bystanders
Being more than 3 nautical miles away from certified airports or military aerodromes
Being more than 1 nautical mile away from certified heliports
Requirements for Basic Operations:
Register your drone with Transport Canada
Label your drone with its registration number
Pass the Small Basic Exam
Carry your Pilot Certificate – Basic Operations and proof of registration while flying
Advanced Operations
You are conducting advanced operations if you meet any one of the following conditions:
Flying in controlled airspace
Flying over bystanders
Flying within 30 meters of bystanders horizontally
Flying less than 3 nautical miles from certified airports or military aerodromes
Flying less than 1 nautical mile from certified heliports
Requirements for Advanced Operations:
Register your drone with Transport Canada
Label your drone with its registration number
Pass the Small Advanced Exam
Pass a flight review
Obtain permission to fly in controlled airspace
Operate within your drone's operational limits
Micro-drones (Under 250g)
Micro-drones weigh less than 250 grams, excluding the weight of the remote control and any additional attachments. While registration and certification are not required for these drones, they must be operated safely and responsibly.
Guidelines for Micro-drones:
Keep the drone in line of sight
Don't fly above 400 feet
Maintain a safe distance from bystanders and sensitive infrastructure
Drones Over 25kg
If your drone weighs more than 25 kg or you wish to fly outside the standard rules, you must obtain special permission from Transport Canada.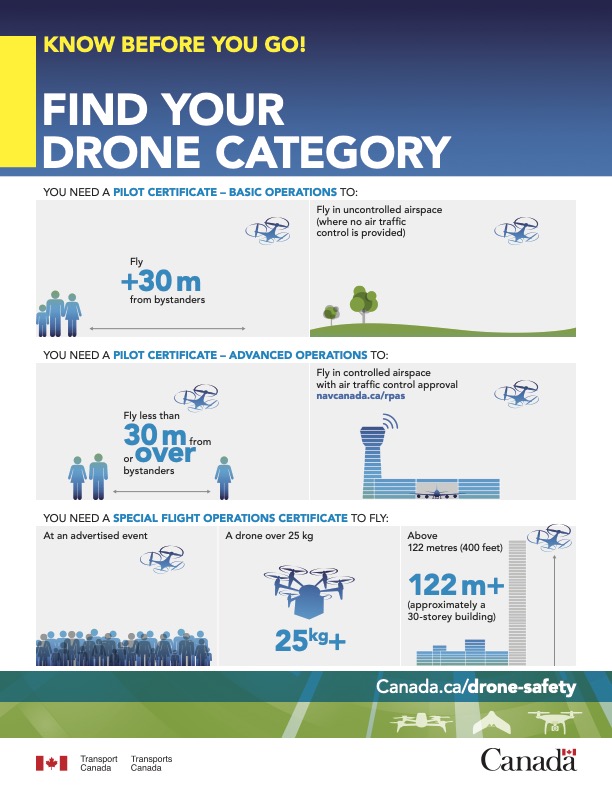 Getting Your Permit: The Step-by-Step Guide
1. Create a Flight Plan
Before you take off, plan your flight using the Drone Pilot Canada App. This app will help you organize all essential aspects of your flight and ensure you comply with local laws.
2. Seek Approval from NavCanada
Head over to NavCanada's website and submit your operation details. If your operation requires approval, you may need to wait or provide additional documentation to get the green light.
3. Geo Unlock Your DJI Drone
If you're using a DJI drone, the next step is to geo unlock it through the DJI Fly Safe website. This ensures your drone can operate in the specific geographic area you have identified.
4. Purchase Insurance
Safety first! Purchase either hourly or monthly insurance through skywatch.ai (or your insurance broker) to protect yourself and your equipment.
5. Pre-flight Preparations
The day before your flight, ensure all your batteries are fully charged and your drone firmware is up to date. Make sure to have all necessary documents stored on your iPad and iPhone for easy access.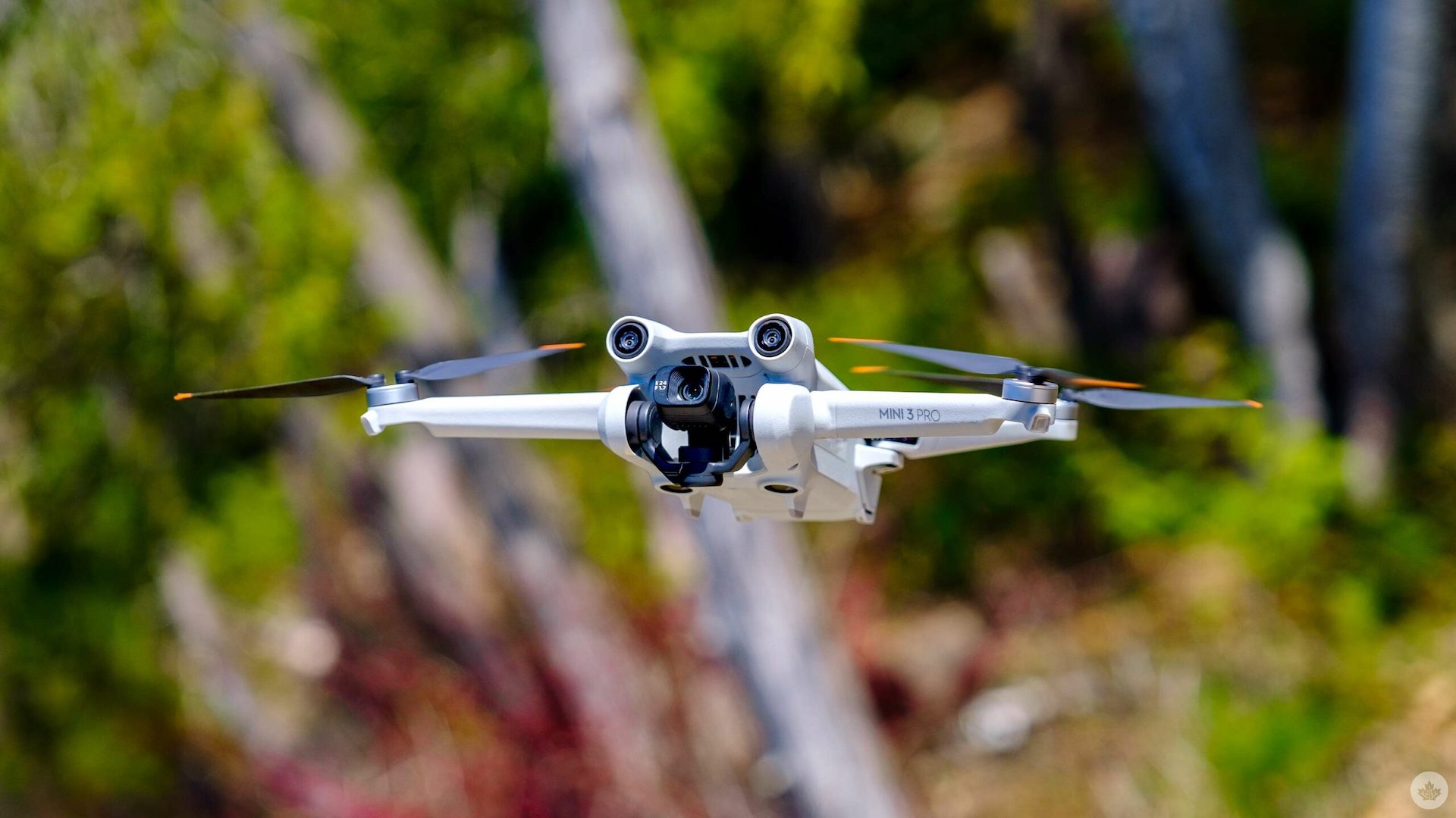 Why Choose Us for Your Next Drone Adventure?
When it comes to navigating the Canadian skies, Lapse Productions is your go-to authority. With an entire team of Advanced Drone Pilot License holders, we bring unparalleled expertise to your aerial filming needs. Whether it's cinematic storytelling, intricate surveying, or breathtaking landscape captures, we've got the experience and the credentials to make it happen, safely and spectacularly.
Keen to discuss how we can elevate your project? Reach out to us for a consultation. Let's make your aerial aspirations a reality!
Let's Create Your Video Today
If you're looking for top-notch quality, industry expertise, dependability, and competitive pricing, don't wait any longer. Contact us now for a quote and let's get started on your project.
Frequently Asked Questions