The Ultimate Guide to ATA Carnets for Video Production Companies
Navigating international borders with video production equipment can be a daunting task. But what if there was a "passport for goods" that could simplify this process? Enter the ATA Carnet, an internationally recognized customs document that allows for the temporary importation of goods into over 78 countries. This guide, brought to you by Lapse Productions, aims to provide video production professionals like cinematographers, producers, and equipment managers with an in-depth understanding of ATA Carnets, from application to usage and best practices.
What is an ATA Carnet?
An ATA Carnet is often described as a "passport for goods." It's a customs document that allows you to temporarily import goods into foreign countries without paying duties or taxes. In Canada, Carnets can only be obtained from the Canadian Chamber of Commerce.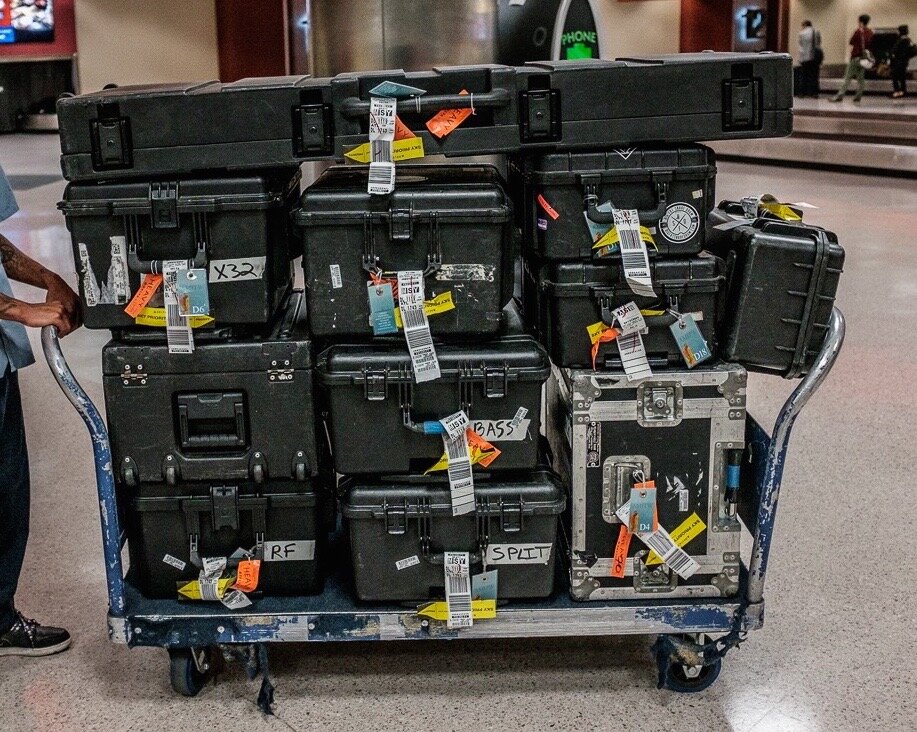 Benefits of Using an ATA Carnet
Accepted in over 78 countries
Valid for up to one year
Simplifies customs paperwork
Facilitates re-entry of goods into Canada
Why Do You Need a Carnet for Camera Equipment?
Avoid Import/Export Issues: Without a carnet, you risk your equipment being seized by customs, causing project delays and potential legal ramifications.
Save Time and Money: Filling out a carnet beforehand allows for a faster customs process and avoids unnecessary import duties or taxes.
Legal Necessities: In most cases, you are legally obligated to declare professional equipment when crossing international borders. The carnet streamlines this process.
What Can You Carry on a Carnet?
Commercial Samples (CS): Ideal for showcasing your latest video equipment. For example, if you're looking to present your new 4K cameras or innovative lighting setups at a trade show, a Carnet allows you to do so without hassle.
Professional Equipment (PE): Perfect for carrying your cameras, lights, and other production gear. This could include your high-end Canon C300 Mark III camera, a set of prime lenses, or a drone for aerial shots.
Goods for Presentation or Use at Trade Fairs, Shows, Exhibitions, or Similar Events (EF): Useful for trade shows and exhibitions where you need to bring your own equipment such as presentation monitors, sound systems, or interactive displays.
Note: Consumable or disposable items and goods shipped for repair are not eligible for the Carnet program.
The Application Process
To apply for a Carnet, you'll need to post a guarantee of 40% of the value of your goods. This is to ensure financial protection for the Canadian Chamber of Commerce. Guarantees can be in the form of cash, bonds, or letters of credit. For example, if you're taking equipment valued at $50,000, you would need to provide a guarantee of $20,000.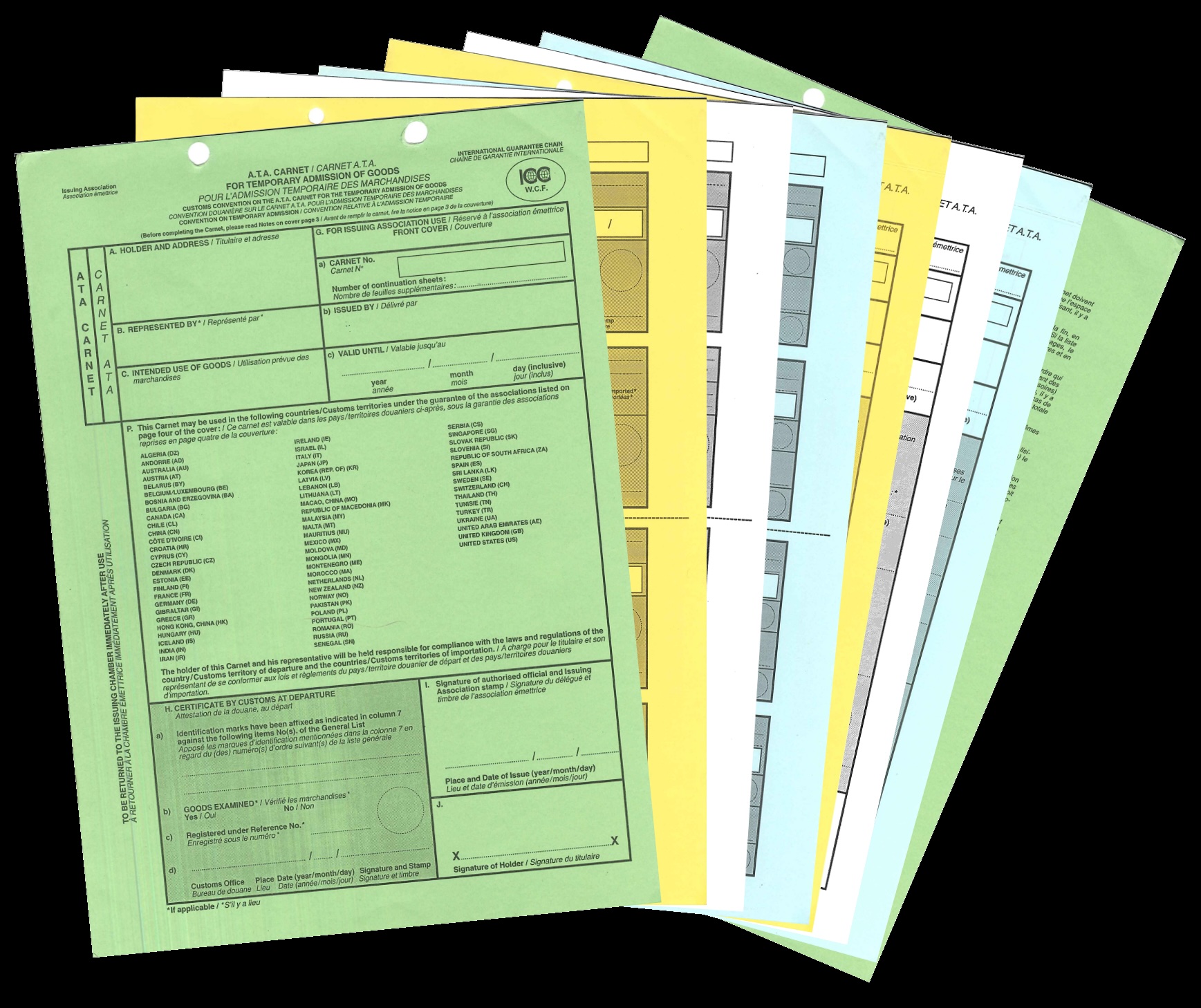 Using the Carnet: Best Practices
Upon Receipt of the Carnet
Familiarize yourself with the different sheets in the Carnet.
Sign the front green cover.
Validate the front cover with Canadian customs.
Exportation: Exiting Canada
Complete sections A-F of the voucher.
Validate the yellow exportation counterfoil and voucher by Canadian customs.
Importation: Entering a Foreign Country
Complete sections A-F of the voucher.
Validate the white importation counterfoil and voucher by foreign customs.
Re-Exportation: Exiting a Foreign Country
Complete sections A-F of the voucher.
Validate the white re-exportation counterfoil and voucher by foreign customs.
Re-Importation: Returning to Canada
Complete sections A-F of the voucher.
Validate the yellow re-importation counterfoil and voucher by Canadian customs.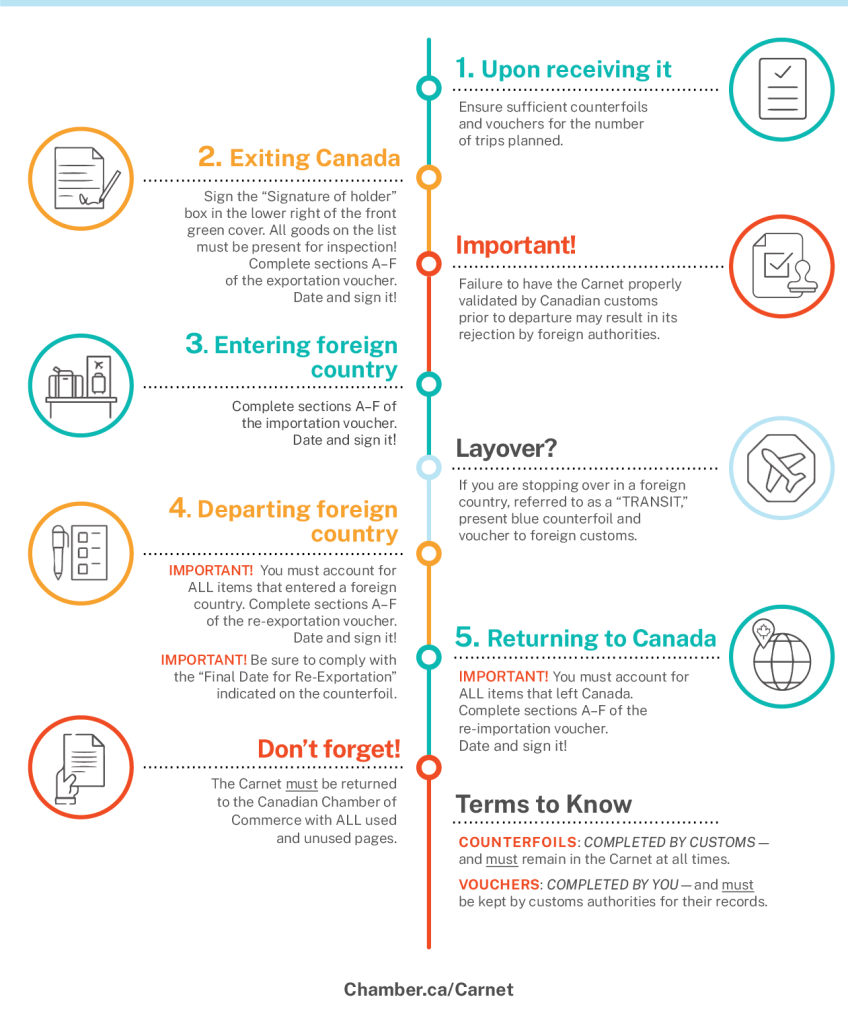 Points to Remember
Always present your Carnet to domestic and foreign customs.
You do not need to travel with the goods; authorized representatives can clear them through customs.
Ensure proper validation to avoid claims and penalties.
Conclusion
Navigating the complexities of international customs can be a challenging aspect of video production. An ATA Carnet can alleviate many of these challenges, providing a streamlined, cost-effective solution for moving goods across borders. While this guide offers a comprehensive overview, the nuances of each production project are unique and may require specialized attention.
Are you planning an international shoot and feel overwhelmed with the ATA Carnet process? We understand that each project comes with its specific demands, and we're here to help. With years of experience in the video production industry, we can guide you through every step of the process, ensuring a smooth, hassle-free experience.
Don't leave things to chance—reach out to us to make your international video production a success. Contact Lapse Productions Today.
For more general information, you can also contact the Canadian Chamber of Commerce at 613.238.4000 or via email at importexportservices@chamber.ca.
Let's Create Your Video Today
If you're looking for top-notch quality, industry expertise, dependability, and competitive pricing, don't wait any longer. Contact us now for a quote and let's get started on your project.
Frequently Asked Questions