Best Ads of the Week (April 18 2022)
Every week, Lapse Productions posts about the best ads that we found during the week. We started this as a way to keep our marketing research consistent. So it's a good way for us to stay in the loop and its also a good way for our visitors to be informed on what marketers are doing.
So let's dive into the first one!
Ad 1: France Parkinson's – Living with Parkinson's Disease
Agency Network: TBWA\Paris
Description
Parkinson's disease is the second most common neurodegenerative disease after Alzheimer's disease in France and in the world. A common misconception about the disease is that tremors are the only symptom but that couldn't be farther from the truth. Victims of this disease have to deal with a multitude of symptoms ranging from tremors to slowness of movement, stiffness in the muscles, sleep disorders, etc. They are essentially forced to cohabitate with Parkinsons.
Why we love this ad is because it took the cohabitation aspect of the disease quite literally to showcase what it would be like to suffer from this disease.
Ad 2: Burger King Even More Confusing Times
Agency Network: DAVID Madrid
Description
The world keeps getting more and more confusing. Is this purchase good for the planet? Should you delete that message or does that send the wrong message by deleting it? Is Max a boy's name or a dog's name?
Burger King decided to chime in their two cents to this mess by releasing chicken nuggets that aren't made of chicken. That's right veggie nuggets. I won't try them but this ad is so good it made me think of trying them. Key word: "think"
Ad 3: Vertical Bike powered by Honda
Agency Network: Ogilvy
Description
Every year, over a million trees are cut down in the Peruvian Amazon in order to harvest the aguaje fruit. These trees are about 35 meters high, making them very difficult to reach so cutting them down is the fastest way to get the fruit.
Ogilvy Peru came up with a solution to this environmental disaster, the "Vertical Bike". Harvesters are able to climb up the tree using the vertical bike so they can avoid cutting down the tree. Genius solution. Genius Ad.
Create a VIDEO with LAPSE
Thanks for reading our blog post! If you have any questions or if you want to create your own VIDEO for your business then reach out to us in the contact form below.
Let's Create Your Video Today
If you're looking for top-notch quality, industry expertise, dependability, and competitive pricing, don't wait any longer. Contact us now for a quote and let's get started on your project.
Frequently Asked Questions
Read More From Our Video Blog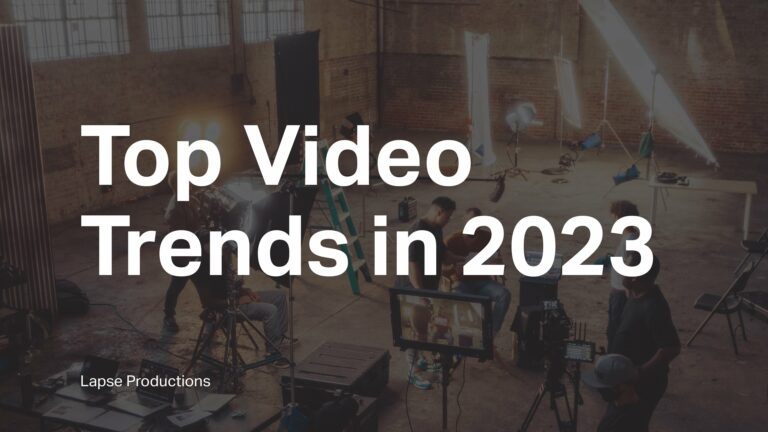 Embrace 2023's top video trends with Lapse Productions. Leverage vertical video, short-form content, video marketing…
Join Our Newsletter