YouTube SEO: Optimize Your Video to Rank Higher
YouTube is the second-largest search engine, second to Google, and the first largest search engine for video related content. And just like how you would do SEO (Search Engine Optimization) work for your website, you need to do the same for your YouTube videos.
In this blog post we are going to cover best practices for YouTube SEO.
Key Takeaways:
YouTube's ranking factors are: Views, Subscribers, Audience Retention, Engagement, Video Quality, Channel Authority, and Relevance
Best Practices for YouTube SEO are: Do Keyword Research, Add relevant keywords in the title, Add relevant keywords to the description, Add a custom thumbnail, Add appropriate tags, Add Closed Captions, Add Timestamps, Add Cards and End Screen, Add a category
What to do after your video is live: Share on social channels, Embed it, and Monitor Performance
YouTube Ranking Factors
Before we dive into best practices, let's go over the factors that will help you rank your videos in YouTube SERP (Search Engine Results Page).
Views
YouTube's business model is based around trading views. It buys views from video creators and sells them to advertisers. So because of that it has to be vigilant on counting views. Its requirements for a click to count as a view is if the user has watched at least 30 seconds of a video.
Subscribers
The more subscribers your channel has the higher it will rank.
Audience Retention
Audience retention shows how many people watch your video to the end and at what point they stopped. This factor is weighed higher than clicks and views because YouTube wants you to create engaging videos.
Engagement
Engagement refers to activity your video has after its been published. So the more comments, replies to comments, and new subscribers that you get then the higher you will rank.
Video Quality
No one wants to watch potato quality videos so YouTube AI (and audiences) will favor HD quality content.
Channel Authority
Channel Authority is related to the amount of subscribers you have. So once you reach numbers where YouTube mails you badges then you've achieved a high channel authority.
Relevance
Creating videos that will rank high on YouTube is all about creating content that fulfills the search inquiries of users.
With that said let's dive into best practices on how to do just that.
YouTube SEO Best Practices
1) Do Keyword Research
Since YouTube is a video search engine, you should approach content creation on its platform in the same way you would when working on your website. This means that when you start a Video Project you need to make sure that Keyword Research is part of the Pre-Production process. This will allow you to figure out what your target audience is interested in so that you can tailor your content to their preferences.
The easiest way to do this is with YouTube Search Suggest. This means you go to YouTube's search bar and manually type your keywords and then you check to see the suggestions from the drop-down list. The suggestions are based on queries that users will actually type when searching for a video.
You can also use Google Trends to see which keywords are trending, or to see the analytics on your selected keywords.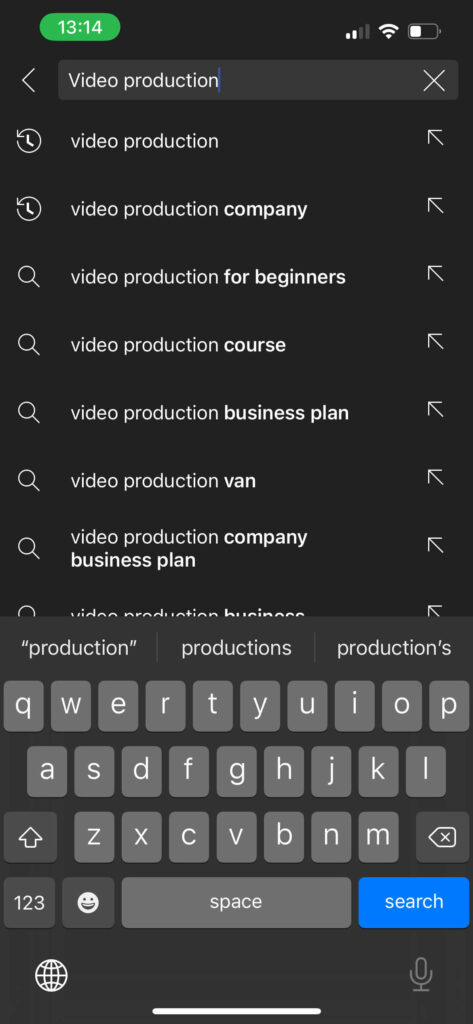 2) Add Relevant Keywords in the Title
The video title needs to be a reflection of the video content so make sure it includes the keyword phrases you want to rank for. Backlinko has conducted research that proves that videos will rank better if they have an exact keyword match.
Additional notes: Make sure your title has a 60-character limit, is not click-baity, and is not ALL CAPS.
3) Add Relevant Keywords to the Description
You need to optimize your video description to help your viewers find your video through search. Here are some tips:
Sound like a human
Add a CTA (call-to-action)
Put related keywords at the beginning of your description
Your first several keywords will be visible so make sure they are relevant and enticing for the viewer to want to expand the description section
Your description can be 5,000 characters long but that doesn't mean you have to fill it up because content length won't influence ranking. Include as much information as your viewer would find necessary – that can mean either 1 sentence or up to 5,000 characters.
Add your marketing information in the show more button of the description (links to website, social media, etc.)
Add relevant #hashtags. Unlike keywords in the title your hashtags can be broad keywords. The first three hashtags will appear just above the video title so make sure the first three are your main ones.
Add timestamps in the video description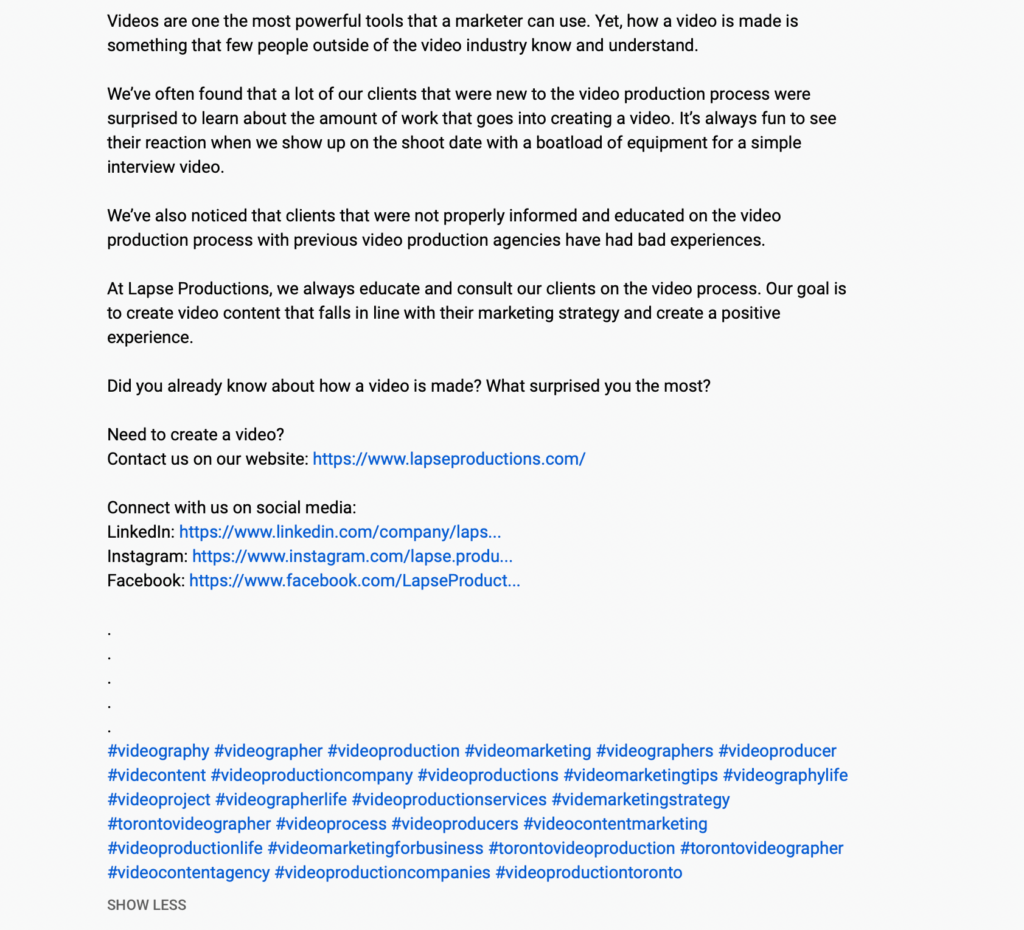 4) Add A Custom Thumbnail
The video thumbnail will be the first thing that will capture your viewers attention. This means that you have to place an even higher priority on it than what the title or keywords will be. YouTube can automatically generate a thumbnail from your video but its recommended you upload your own custom thumbnail. If you need some more convincing then check out this link from a Creator Academy report that found that 90% of the best performing videos on YouTube have custom thumbnail.
Here are some tips to create an engaging YouTube thumbnail:
Include your subject matter
The text should be at least 30% of the picture so that the viewers can easily read the title but also so that it doesn't overwhelm the picture.
Make sure it's professionally made to raise credibility.
Here are the technical requirements for a custom YouTube thumbnail:
1280×720 pixels
16:9 ratio
< 2 MB
.jpg, .gif, .bmp, or .png format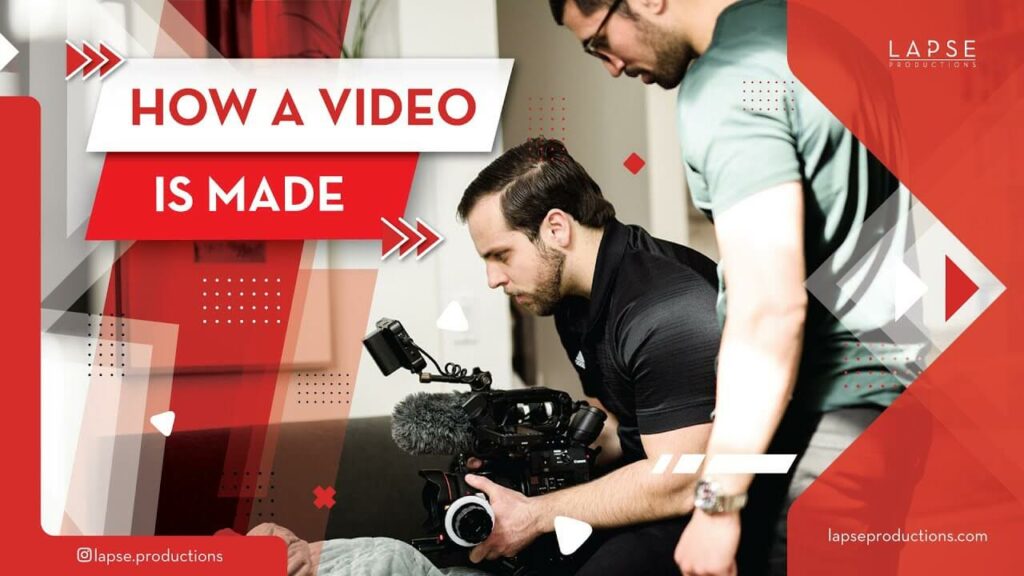 5) Add Appropriate Tags
YouTube has stated that tags are helpful if your main keywords are commonly misspelled. Your tags will not be visible to users but you should use them in the same way you use your keywords and hashtags. Make sure they are relevant and try not to overuse them (stick to 10-12).

6) Add Closed Captions
Closed Captions (CC) are helpful in letting Google analyze the contents of your video via artificial intelligence (AI). You can either upload your own Closed Captions via an SRT File or let Google's AI provide them for you. Just keep in mind that Google's AI is better at text than audio so your Captions won't always be accurate. This means that it could affect your SEO on Google SERP since the proper keywords are not correctly identified.
7) Add Timestamps
Adding timestamps for short or long videos will increase engagement, help viewers navigate through video sections, and help Google index the parts of your video for search results around that query.
To add timestamps to your video simply add them to the description box. Make sure the first timestamp starts at 00:00 and is in ascending order.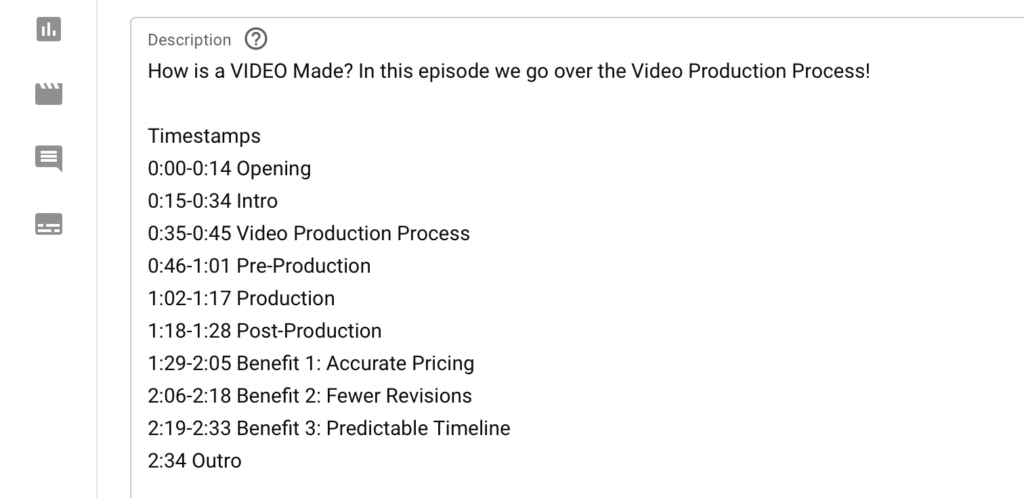 8) Add Cards and End Screens
Adding Cards and End Screens will help increase your YouTube channel's viewership. Cards are small white, circular icons with an "i" that appear in the top right corner of your video. You can use these cards to help provide viewers with more information.
You can also customize your end screen so that other videos you have created will pop up, prompting the viewer to keep watching more of your content.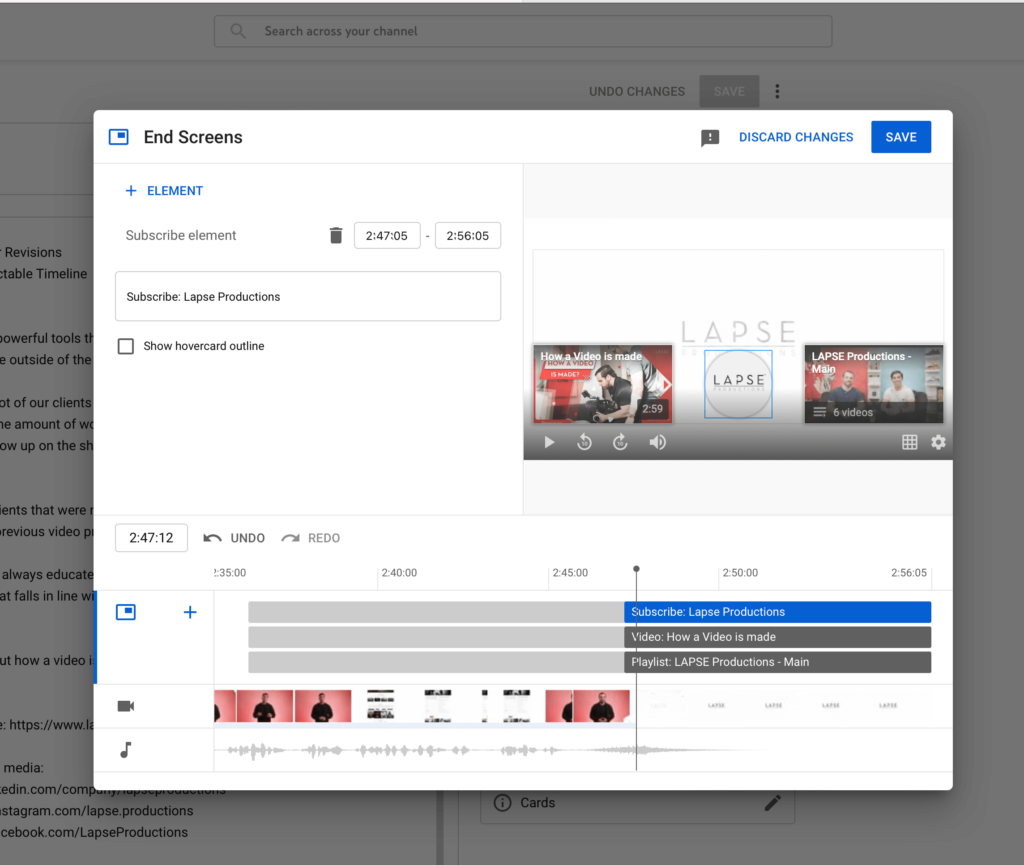 9) Add A Category
Once your video is uploaded you can categorize it under "Advanced Settings". Categorizing your video allows it to be grouped along similar videos and playlists. This will allow it to be exposed to viewers interested in those types of videos.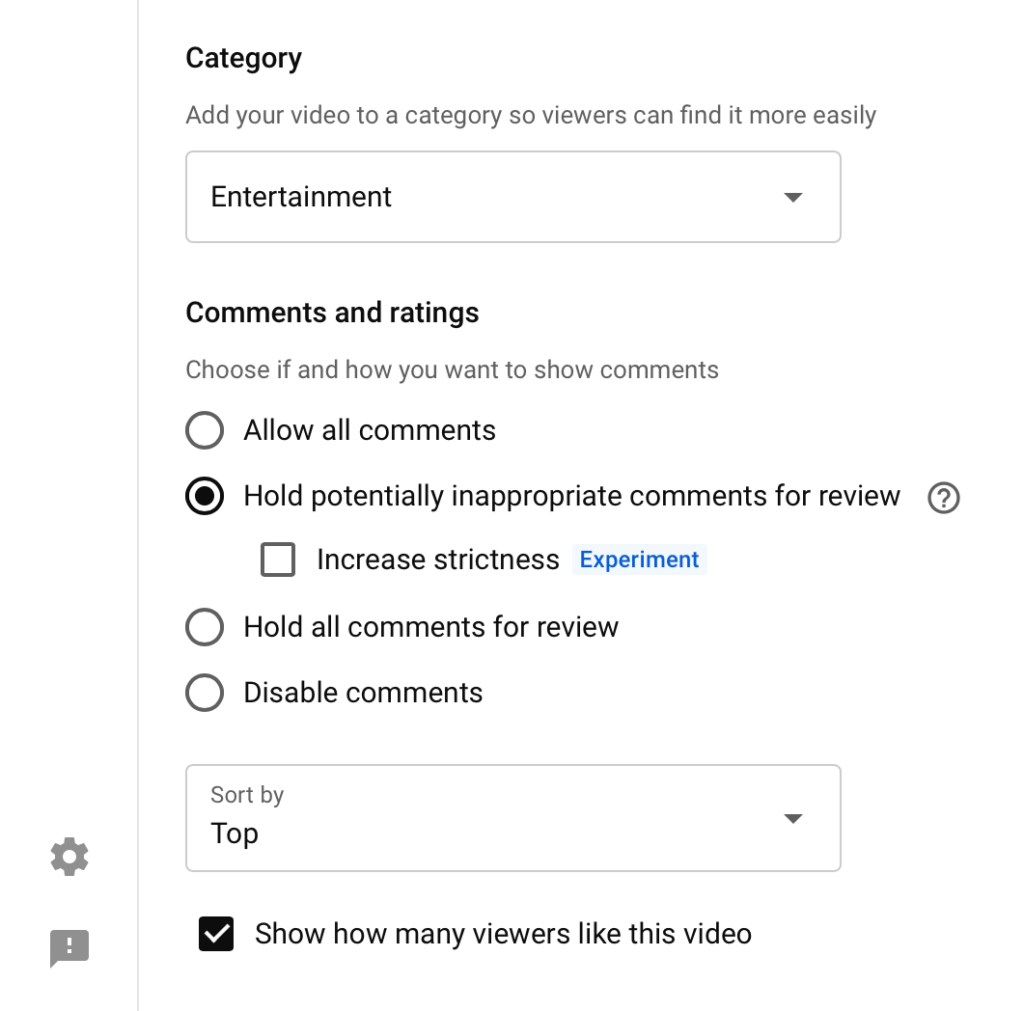 What To Do After Your Video is Live
1) Share On Social Channels
Once your video is live make sure you share it on your other social channels. You can post it to LinkedIn, Instagram, Facebook, and Twitter.
2) Embed the Video
You can embed your YouTube video on related blog posts and email signatures. Including a video in your blog post will also help with SEO by increasing the amount of time a reader stays on your webpage.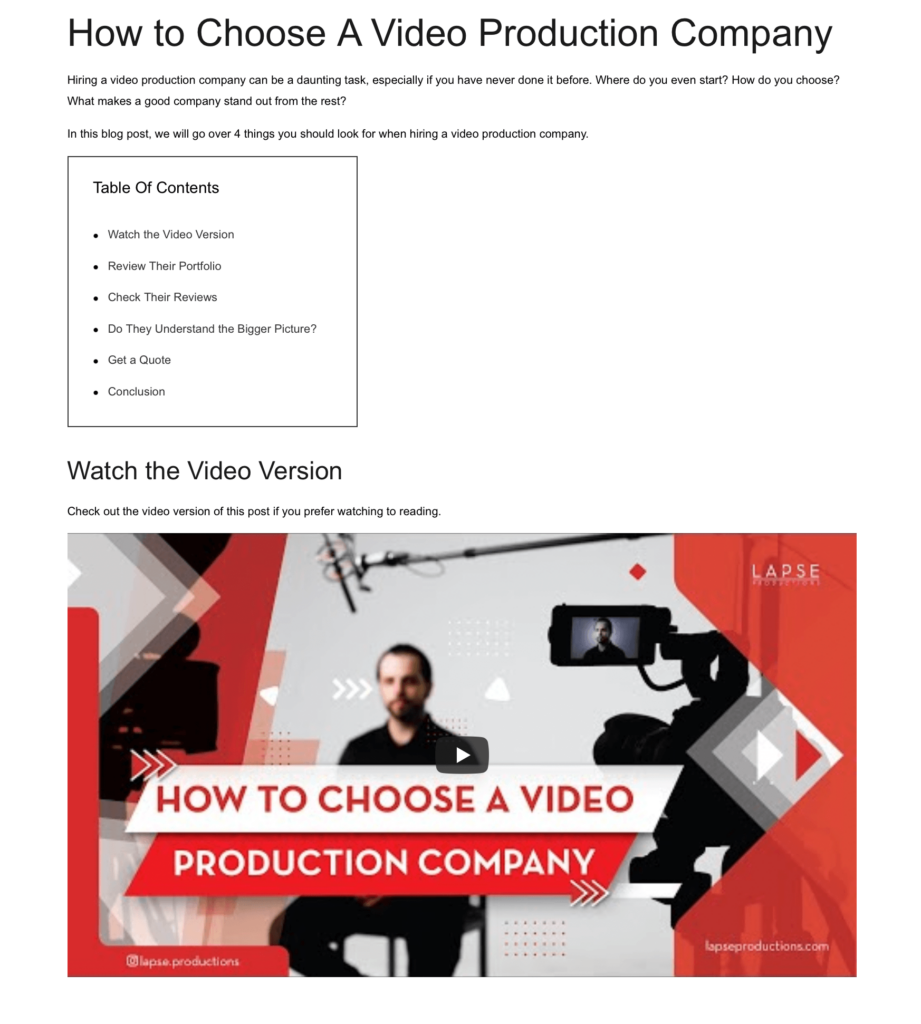 3) Monitor Video Performance
Use YouTube Analytics to see how well or poorly your video is performing. YouTube Analytics will give you several reports: The Reach Report, The Engagement Report, and the Audience Report. 
The Reach Report shows the general performance of your videos. This is broken down into the traffic sources, impressions and clicks. Pay close attention to the Click-Through-Rates (CTR). The higher it is, the better your video is doing.
The Engagement Report will show your top videos, playlists, and elements of videos on your channel. Use comparisons to see how to better optimize videos that don't have high engagement levels.
The Audience Report is useful in uncovering your viewer's interests and watching habits.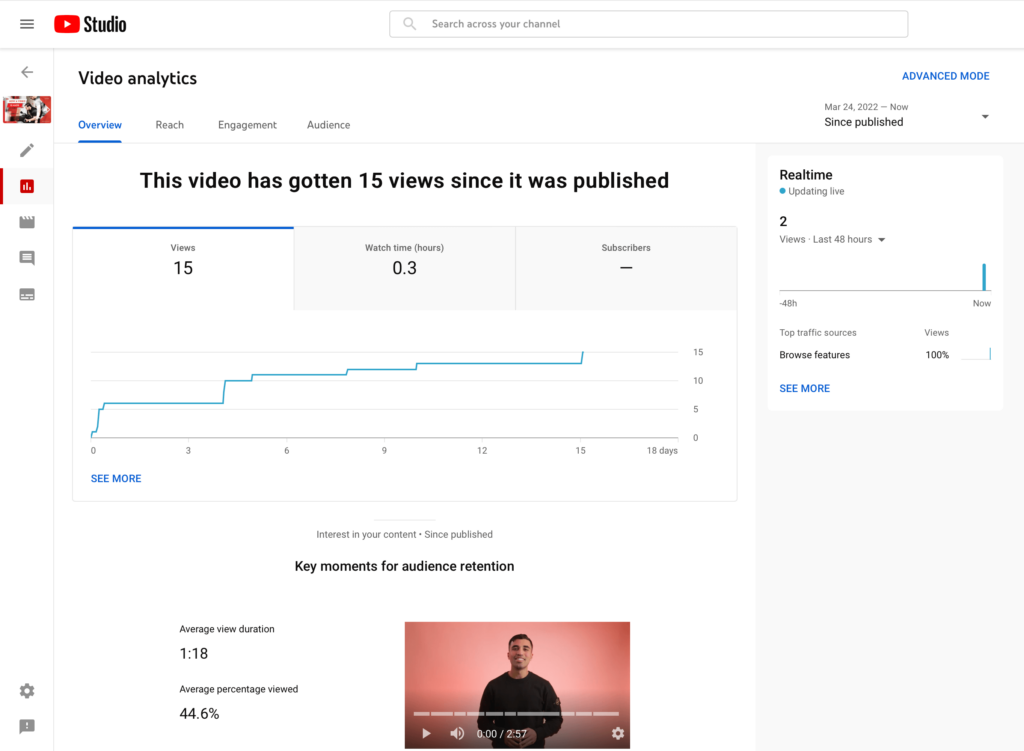 Create Your Video With LAPSE Productions
Thanks for taking the time to read through our blog on YouTubeSEO! We hope this has given you a thorough understanding of how to properly optimize your YouTube video to be able to rank first. If you are interested in taking the first step to creating your video then reach out to us in the contact form below!
Let's Create Your Video Today
If you're looking for top-notch quality, industry expertise, dependability, and competitive pricing, don't wait any longer. Contact us now for a quote and let's get started on your project.
Frequently Asked Questions
Read More From Our Video Blog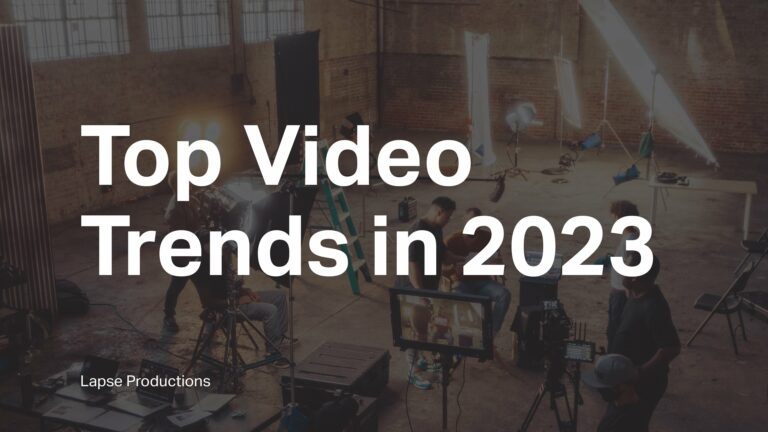 Embrace 2023's top video trends with Lapse Productions. Leverage vertical video, short-form content, video marketing…
Join Our Newsletter