Vetting and Managing Talent (ft. Impossible Studios) | Creatives Grab Coffee 31
Today we are welcomed by Maddy O'Shaunessy, an executive producer at Impossible Studios. With her past experiences at Ogilvy and Momentum to name a few, she has shot and produced commercials all over the world for brands such as Buick, Dove, Shoppers Drug Mart and many more.
Watch or Listen to the Episode
Timestamps
00:00 – Intros
04:26 – Bringing together an international team of talent
06:40 – Vetting your talent
08:58 – What to look for in talent
10:14 – Budgeting is similar all throughout the world
11:07 – 15s ad storytelling is so key
14:48 – You can't hire solely based on reels
18:25 – Cheap isn't always better
20:10 – DP Tips and Red Flags
25:01 – Social Media Ad Tips and Info
33:30 – Adapting your content to TikTok
40:10 – Learning about and preparing for VR & FB Metaverse
43:10 – Don't give your audience too many steps to view your content
44:00 – Future of VR and Video
50:01 – Outro
Social Media
Produced by LAPSE PRODUCTIONS – www.LapseProductions.com
Join Our Newsletter
Check out more episodes!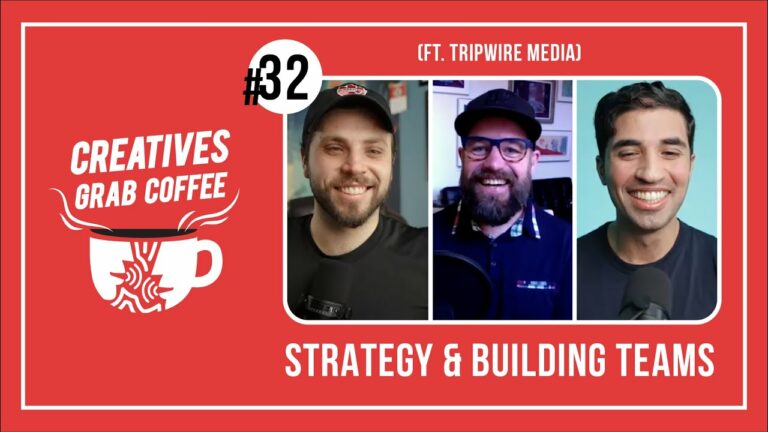 Strategy & Building Teams (ft. Tripwire Media) | Creatives Grab Coffee 32 Welcome to Creatives…