How to Improve Business Processes (ft. August Media) | Creatives Grab Coffee 30
Today we are joined by Sasha Ulyanov from August Media. August media is a boutique digital agency that covers everything from content production, management and design.
Watch or Listen to the Episode
Timestamps
00:00 – Intros
10:26 – Ongoing improvements in your processes
14:36 – Metrics are Key
24:07 – Developing client relationships by providing multiple services
29:42 – Identifying your customers
31:45 – Different clients have different needs
37:11 – Identifying bottlenecks
41:41 – Communicate and set expectations with clients
50:10 – Providing a good experience
53:44 – Project management using Slack and Frame.io
57:54 – Outro
Social Media
Produced by LAPSE PRODUCTIONS – www.LapseProductions.com
Join Our Newsletter
Check out more episodes!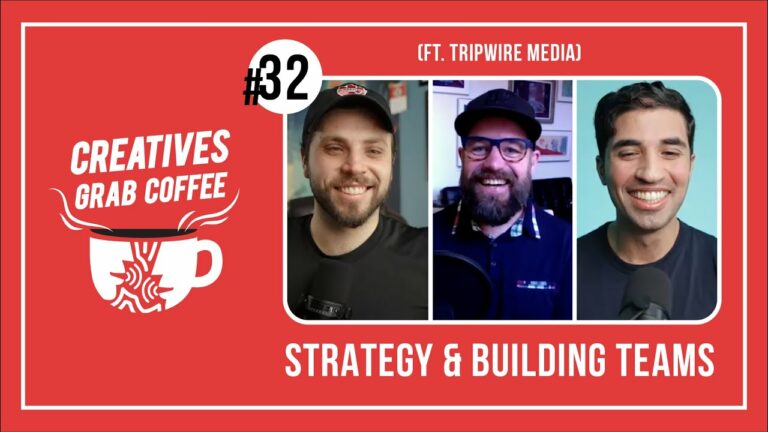 Strategy & Building Teams (ft. Tripwire Media) | Creatives Grab Coffee 32 Welcome to Creatives…