Creatives Grab Coffee #7 – Solving Problems With Story (ft. Signature Video Group)
Welcome to Creatives Grab Coffee, hosted by Kyrill Lazarov & Dario Nouri. Creatives Grab Coffee is a podcast on the business of video production.
Chris Stasiuk, the founder and creative director of Signature Video Group, a full service creative video agency. SVG has been around since 2009 and they've worked on north of 600 projects. They specialize in helping their clients solve complex business problems creatively and with video.
Subscribe and follow for future episodes!
Spotify: https://open.spotify.com/show/2vHd8BdbkMQITFZmDJ0bo9
Apple: https://podcasts.apple.com/us/podcast/creatives-grab-coffee/id1518863773
Instagram: @CreativesGrabCoffee
Produced by LAPSE PRODUCTIONS – www.LapseProductions.com
If you liked this podcast then please share it!
Join Our Newsletter
Check out more episodes!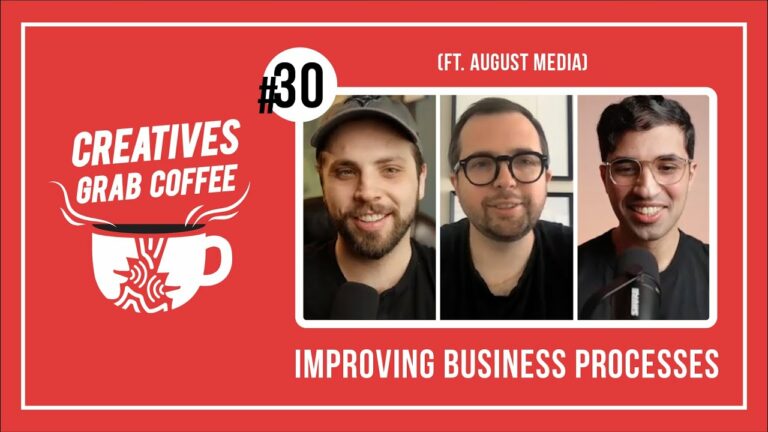 Today we are joined by Sasha Ulyanov from August Media. August media is a boutique…