Creatives Grab Coffee #6 – Telling Effective Stories (ft. Minifridge Media)
Welcome to Creatives Grab Coffee, hosted by Kyrill Lazarov & Dario Nouri. Creatives Grab Coffee is a podcast on the business of video production.
Today we welcome our guest Andrew Osborne, the founder of Minifridge Media, one of Toronto's top video production companies, and a freelance director whose work has played on national TV, in Cineplex Theatres and at the TIFF Bell Lightbox.
Subscribe and follow for future episodes!
Spotify: https://open.spotify.com/show/2vHd8BdbkMQITFZmDJ0bo9
Apple: https://podcasts.apple.com/us/podcast/creatives-grab-coffee/id1518863773
Instagram: @CreativesGrabCoffee
Produced by LAPSE PRODUCTIONS – www.LapseProductions.com
If you liked this podcast then please share it!
Join Our Newsletter
Check out more episodes!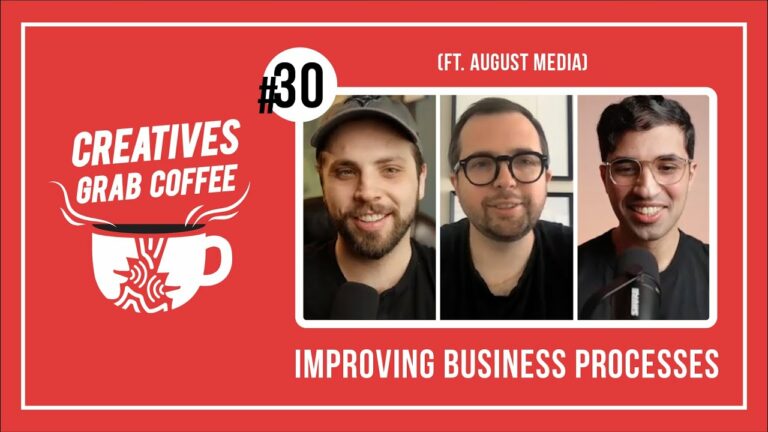 Today we are joined by Sasha Ulyanov from August Media. August media is a boutique…